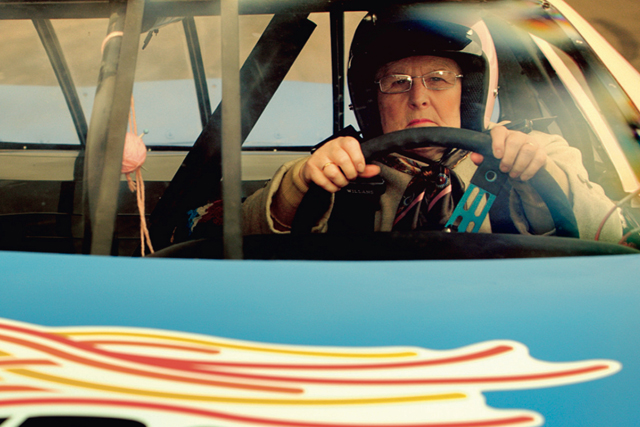 That, for me, is the underlying strength of Plusnet's campaign.
For a challenger brand in a category dictated at best by price, and at worst by inertia, the key to survival is standing out in a way that makes people act. A big part of that is getting the proposition right.
To that end, Plusnet has maintained an aggressive price position complemented by other consumer-friendly features: UK-based operations, bundled promotions and award-winning customer service.
However, to get the attention of the largely passive broadband-using public, it needed an idea that would bring its difference to life. Cue Yorkshire Joe, a character who is disarmingly normal and personifies the simplicity of the brand perfectly. He enables Plusnet to convey a warm sense of good, honest Britishness and familiarity without being contrived.
Dewsbury-born comedian Craig Murray is an inspired choice to play the character - his authentic accent and warm manner are essential to carrying off this ad. His 'funny' credentials don't get in the way of the narrative like they can with bigger comedy names. In fact, Murray is a trained actor, and it's the combination of his technique and humour that gives the campaign its heart.
One of the joys of this campaign series is the consistency: the characters, the slightly random soundtrack, the setting - pleasingly taking it away from the domestic realm, which is so often the safe place to play for utilities companies - and the brass band. The Yorkshireness may have been toned down over time in favour of specific benefit messages, but, thanks to the consistency, the good, honest tone remains. These executions make you smile without trying too hard; and this latest ad in the series is no exception.
Once again, the message is clear, compelling and grounded in what people actually care about. Rather than be tempted to go 'techie' or dress the message up in complicated metaphor, Plusnet communicates fibre-optic broadband in an accessible way: superfast and super-affordable. Which brings me to what I like most about this campaign. It has never lost sight of what the brand is and why it exists. The 'why' at the heart of the brand is grounded in making it easier and more affordable for people to connect. Plusnet is a true customer champion, and this charming creative construct means that it's seemingly impossible to forget that.
It's there in every execution, within the characters, the tone and the clarity of the communication.
Brand strategy verdict: 10 out of 10
A well-deserved 10 out of 10. An effortlessly charming, simple and consistent campaign. Challenger brands take note