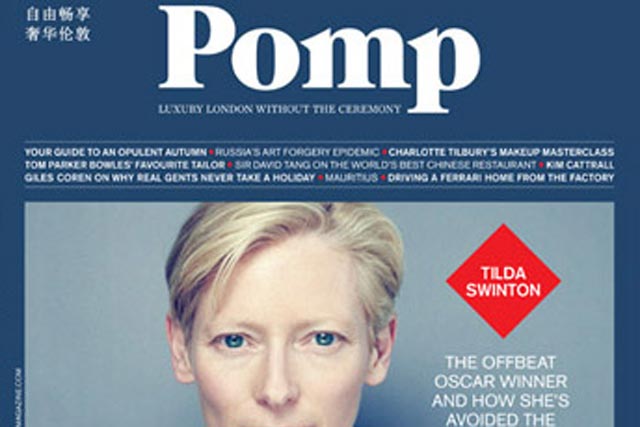 The section has attracted ads from Jaguar Land Rover, Intercontinental, Selfridges, Backes & Strauss and Johnstons of Elgin.
Andrew Dent, Pomp managing director, said: "Many of our luxury advertising clients are asking how best to target the Chinese consumer. They are a complex consumer with very different habits from other more established international consumers.
"With our Chinese editorial section, we have created an environment where it is possible to advertise and talk directly to the Chinese high-net-worth visitor to London."
Tom Parker-Bowles, editor-at-large of Pomp and son of the Duchess of Cornwall, said the magazine's September/October issue – its third since launching in March – would push Pomp's appeal to brands looking to target Chinese visitors.
Parker-Bowles said: "We want to be the go-to for luxury brands who are interested in attracting a new Chinese audience."
And, despite critics foreseeing the decline of the print media, Parker-Bowles said he still maintained faith in the magazine industry.
He said: "You hear the doom and gloom of magazines. Things are tough, there's a digital world now, but I don't think we should be singing the funeral march yet, there's still life in print.
"It's the only thing I can do, I can just about string a sentence together. I love print, I love journalism really."
Parker-Bowles, who joined Hearst Magazines' Esquire as food editor in May, said Pomp, which retails at £7, would also be launching a digital offering.
Pomp is distributed through key luxury partners, including the Royal Albert Hall, Grosvenor Estates, Selfridges private shopping and in the first- and business-class cabins of British Airways, which Pomp reports has increased its order of the magazine by 21%.