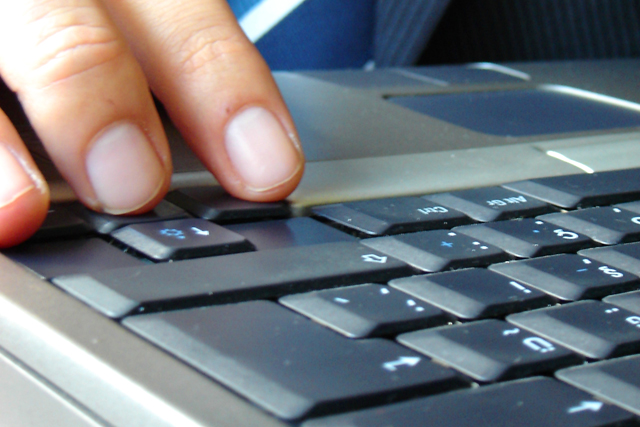 Kantar Media Compete recently carried out research into the online shopping habits of the UK population.
The results, derived from Kantar Media Compete behavioural data and its Online Shopper Intelligence survey of 1,500 respondents, provide a snapshot of UK online shoppers, their behaviours and motivations.
This is the first report for the UK market focusing on Q3 (July-September 2011).
Heavy online shoppers


Forty percent of online shoppers in the UK make an online purchase at least once a week.
We describe these shoppers as heavy online shoppers.
They tend to be under 55 and have children under 18 living in their household; they are more likely to be men (55%) than average online shoppers (51%).
Otherwise they look demographically similar to others of the same gender or age group.
How do heavy online shoppers differ in behaviour?
The findings reveal that online shoppers spend 44.7 hours online on average per month, whereas heavy online shoppers spend 6% longer at 47.4 hours.
Time spent on shopping sites differs as well, between online shoppers who spend 7.2 hours and heavy online shoppers who spend 9.9 hours - over a third longer.
Not surprisingly, almost half (49%) of all heavy online shoppers shop more online than they do in physical shops.
However, 20% claim to shop more in-store than they do online.
Marketers must therefore carefully nurture an integrated offline and online strategy to establish relevancy and presence throughout the consumer journey, particularly for these high-value customers.
Which of the following best describes your typical shopping habits?
Base: All respondents. Source: Kantar Media Compete
Heavy online shoppers behave similarly to other online consumers in the product categories that they choose to purchase from both in-store and online with a few exceptions.
They are slightly less likely to buy groceries and household essentials from a shop, choosing to make more of their everyday goods purchases online.
However, the value of their in-store spend on clothes, shoes and health/beauty products is higher than that among shoppers overall.
Which of the following products, if any, have you purchased online in the past 3 months?
Base: All respondents. Source: Kantar Media Compete

Online shoppers spend on average 2.3 hours visiting mass merchant and department stores, while heavy online shoppers spend an average of three hours.
There is a massive difference in the amount of time that heavy online shoppers spend on auction sites per month, at 7 hours versus 4.9 hours for online shoppers.
Time spent on electronics, clothing and health/beauty sites is exactly the same for both types of shoppers.
The picture overall: key findings from the report
Sixty-nine percent of online shoppers indicate that they research a particular product in a shop before purchasing, but 67% will buy the product online because they believe that they get better prices.
Over half also appreciate the flexibility and convenience of 24 hour shopping on e-commerce sites.
Why are you likely to research products in a shop but purchase them online?
Base: Likely to research in-store but purchase online. Source: Kantar Media Compete
Conversely, those who research online but who then go on to purchase in-store feel that this is a better option because they like the tactile nature of in-store shopping (61% state 'I like to try on, touch, or feel the product before buying it').
A barrier to prevent online purchasing is delivery charges with 47% not wanting to pay additional charges.
Instant gratification is another reason why people research online but buy in-store, with 45% claiming they want to get the 'product immediately rather than waiting for it to be delivered to me'.
Why are you likely to research products online but purchase them in store?
Base: Likely to research online but purchase in-store. Source: Kantar Media Compete
While the cost of living is increasing year-on-year, it is no surprise that many consumers are choosing to research carefully where the best savings can be made.
If that means visiting a shop to research a product, but then purchasing it online to save money, then it shows that UK shoppers are becoming savvier, perhaps out of necessity.
Further proof of savvy shopping is that eBay is the second most popular retail site by percentage of visitors.
In the last quarter, the top five retail sites visited by online shoppers in the UK were:
Amazon.co.uk: 63%
Ebay.co.uk: 58%
Tesco.com: 34%
Argos.co.uk: 30%
Asda.com: 19%
While it is important for marketers to target heavy online shoppers who spend a great deal online, there are heavy online shoppers who also spend a lot in-store. An integrated strategy therefore cannot be ignored.
John Thekanady, client services manager, Kantar Media Compete