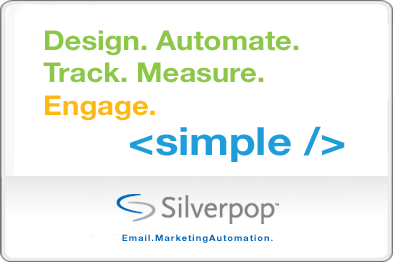 But, there is another important, related strategy many retailers have yet to embrace that can transform a good marketing program into a great one: "transactional email 2.0" - pre- to post-purchase messages that go beyond the standard transactional confirmation-type emails. In this article, we'll discuss post-purchase messages.
Post-purchase emails use a specific transaction as an entryway to deeper customer engagement. This can drive significant incremental revenue and even turn customers into brand ambassadors.
The following post-purchase tactics expand the traditional definition of transactional messaging to include a wider range of customer actions. Each gives marketers a reason to reach out to customers with messages that go beyond the purchase to keep their brands fresh in customers' minds and bring them back after the purchase:
• Customer Satisfaction Survey
Ask customers to complete a brief survey about the purchased products and the purchasing experience itself. To encourage participation, consider offering an incentive for completing the survey, such as a discount or free shipping toward their next order. In addition to alerting you to any potential issues or areas of improvement in your transactional/fulfillment process, these emails can help you identify content for possible customer testimonials and can even lead to incremental revenue.
• Bounceback incentives
Sent to recent or first-time buyers shortly after purchase, these messages contain a special offer or incentive to encourage them to return and buy again. Because they are intended to reward purchase behavior and encourage repurchasing at a time when engagement is high, these messages provide a great opportunity to thank customers for their business while generating additional revenue.
• Reviews and Recommendations
Today's buyers are increasingly consulting product reviews and recommendations when evaluating possible purchases, so invite buyers to post a review of the products, services, travel or other activities and offerings they've just purchased. When considering whether to offer an incentive in return for a review, you'll want to test to see how they impact the quantity and quality of reviews, and how they drive additional purchases. This tactic can generate a significant portion of your posted reviews, and can garner additional revenue from follow-on purchases.
Also remember to stay in touch with those who have purchased, although perhaps not too recently. You can also reach out to these past purchasers in creative ways that foster relationships while efficiently driving revenue with email messages such as:
Replenishment Reminders remind customers to repurchase consumable items, such as office supplies, baby provisions and health and beauty products

Repurchase Suggestions invite customers to repurchase products that are about to be closed out, discontinued or out of stock

New Version / Upgrade Opportunity alerts notify and invite buyers to upgrade to a new version, replace an outdated product or purchase related products and accessories

Purchase Anniversary Recognition emails recognise the anniversary of the recipient's first purchase, invites him or her to return and purchase again, and typically includes an incentive

Loyalty Program Invitations focus on the benefits of joining loyalty programs for those who haven't yet registered
Although adding these emails to your program requires a somewhat high level of sophistication, the good news is, most online retailers are already using the Web analytics, reviews- and recommendation engines required to create these types of messages. By effectively leveraging these systems to efficiently create and send messaging through today's easy-to-use email and marketing automation platforms, companies can uncover hidden revenue sources.
In fact, while these low-volume, high ROI emails may account for less than five percent of total email volume, they can result in more than 40 percent of email-generated revenue. Combine this benefit with simultaneously building deeper and longer lasting customer relationships and the strategy makes perfect sense.

By Richard Evans, Director of Marketing-EMEA for Silverpop


Click below for your free White Paper from Silverpop