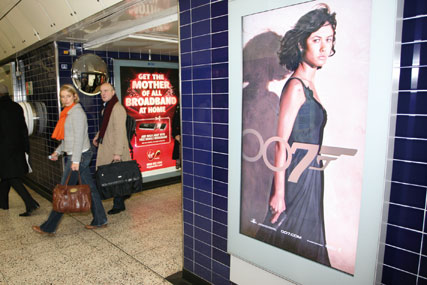 Dominic Milan, digital insight and development manager for Posterscope Hyperspace, said the tool compares digital outdoor networks so planners can quickly compare and contrast different digital outdoor options.
The tool turns gross footfall measurements into what Posterscope termed "impact scores", which allows users to plan by environment, region, time of day, screen type or other variables.
Currently, said Posterscope, the industry-wide Postar out-of-home audience measurement survey does not cover digital screens. David Gordon, Posterscope's group insight director, said Prism Screen will now be "a vital link in making sense of this market".
Last week, agencies called for outdoor media owners to provide more information on digital out- of-home sites. Speaking at the digital life Out of Home conference, Greg Grimmer, founder of Hurrell Moseley Dawson & Grimmer and former managing director of Zed Media, said the outdoor industry had to prove digital sites were worth more than static ones.