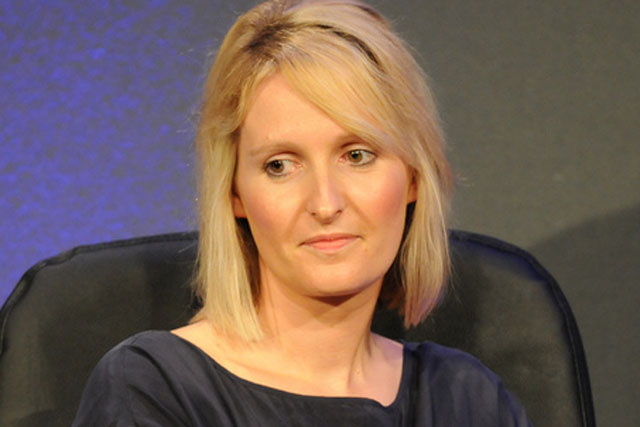 Taking part in a panel discussion on the commercial side of magazines, Dolphin told the chair, Media Week's editor Jeremy King, that the company had moved on from concerns about whether digital was cannibalising print.
She said: "We don't really talk about that anymore. Every new opportunity [we] go for that new opportunity. Whether that cannibalising print is just redundant.
"You hold yourself back developing by ducking out of something where all the big money was and still is. 80% of Hearst's revenue is still print but we spend probably 80% of our time on digital."
Dolphin's fellow panel members, Audi UK national communications manager Kristian Dean and MediaCom managing partner Luke Bozeat, shared the view that publishing is now about content grouped under a brand rather than any particular platform.
One thing that is clearly claiming time for both media owner and client is dealing with their respective Facebook communities.
Dolphin said: "We know the consumer a bit better now because we've got all these touchpoints.
We're pretty good at Twitter because we pump out news and that's how people are using it. But if you go on Facebook you've got to be sociable ... one of the areas we're pretty good at is community management.
"It's a full-time job looking after that community."
This chimed with Dean's admission in reply to a question by PPA chief executive Barry McIlheney about what Audi was trying to do direct with its customers.
Dean said: "We're looking to nurture and build our community of Facebook fans. It is tricky.
"When you go into a social sphere you need to go in with your eyes open because it's not all positive feedback coming your way and you do need to gear up as a brand to deal with it."
The car marketer had earlier been categorical in his support for magazines. saying they "are a very important part of our media mix and always will be".
"It makes such a difference when you can actually reach people in the right frame of mind in the right environment."
He was also clear about the importance of Audi's agency MediaCom in negotiating the sector.
"We rely very heavily on our media agency," he said. "It's very very difficult to keep tabs on the world of magazines nowadays because it is changing so rapidly."
MediaCom's Bozeat started the session with a pitch about how agencies, advertisers and publishers can work together to find opportunities for producing content readers really want.
As an example he held out the genesis of The Observer's monthly film magazine, funded by a commericial partnership set up by MediaCom with its Audi-owned client Volkswagen.
"The editor of The Observer had always wanted to make a film magazine but couldn't find the funding mechanism for it because film advertisers actually are fairly fickle in their release dates and they didn't want to be tied down in order to generate the revenue that it cost.
"Volkswagen wanted to say something about film so we created this [magazine]. Every time it was published it sold 20,000 more copies of the newspaper."
Follow Daniel Farey-Jones on Twitter @danfareyjones