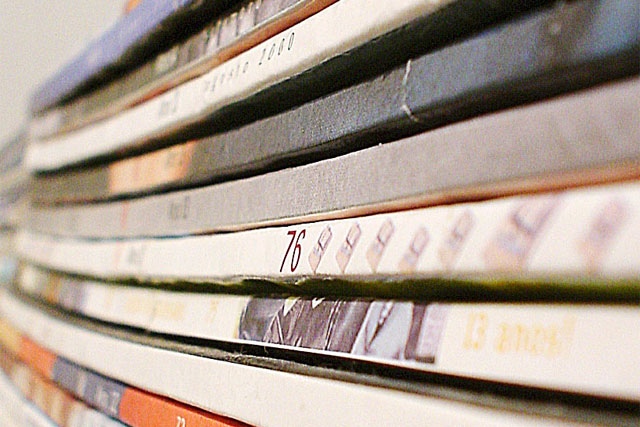 On 14 February, the magazine industry body, which celebrates its centenary this year, will publish a chart showing the combined circulation for all magazine brands with an ABC figure for print and digital editions during 2012's July-December period.
The move recognises the significant growth in the consumption of digital magazines as the number of tablet owners continues to rise.
The list will be published on a half-yearly basis, in line with the ABC's own reporting. Future editions will also record the percentage change in the combined circulation of a magazine brand.
Barry McIlheney, chief executive of the PPA, said "the time has come to start tracking and recording the significant growth of magazine brands in the digital space".
Research by the publishing organisation last year, called the TAP Report, highlighted the counter-intuitive trend that tablet owners are not only more likely to consumer digital magazines, but are more likely to read and purchase printed magazines too.
James Papworth, marketing director of the PPA, said: "The TAP Report, which included behaviourial trends of 1,000 tablet users in the UK, found that users of Apple's Newsstands and the like were more likely to visit physical newsstands.
"Not necessarily to buy the same magazine, but certainly more likely to engage with a wider repertoire of magazine brands."
The combined figures from the PPA will be a welcome addition for publishers and media planners trying to make sense of the evolving landscape. However, tensions are starting to emerge in the industry about the speed with which the UK auditing body, ABC, has been adapting to these changes.
Some are starting to question why the magazine body is having to, in effective, do the compilation job manually, while other auditing bodies around the world are already offering the combined figures as themselves.
Nicholas Coleridge, managing director of Condé Nast and a member of the PPA Board, said: "For the first time in my life, the question 'What is your circulation?' and 'What is your ABC?' is no longer interchangeable. This is because the British ABC has been much slower than the other advanced media markets to integrate digital replica sales into the headline circulation figure.
"It is becoming clear that digital editions of magazines are more and more important as an exciting and viable addition to print. It is essential that these are fully recognised by the ABC, if our circulations are to remain accurate and coherent."
Follow @DurraniMix