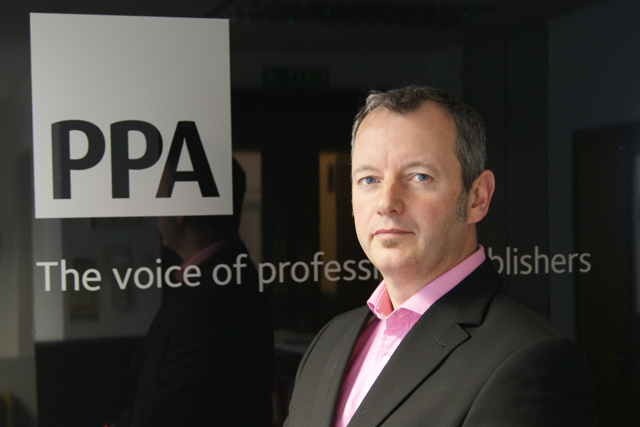 It has been just 10 months and four days since it first quietly appeared. On October 12 last year, the millions of iPad and iPhone owners across the world who eagerly upgraded to the latest version of Apple's mobile operating system found a new icon their home screens.

The outline shape, square with rounded corners, was reassuringly familiar but there was something intriguing about those bare, wood-effect shelves. What was Newsstand? Why are the shelves empty? How do I fill them up?

What followed has been nothing short of revolutionary for digital magazine publishing. Newsstand might have been one of the more understated (or less overstated) elements of iOS 5 but its impact has almost lived up to Apple's hype of it being "kind of like having the paper delivered to your front door. Only better".

In one move, publishers were presented with a cohesive store-front for their products and access to a vast global audience who could quickly and easily subscribe to digital editions with just a tap and a swipe. Condé Nast, Dennis, Future, Haymarket and Hearst were among the front runners claiming early success, and the intervening period has seen a constant flow of launches on Newsstand from PPA members, as the UK publishing sector has marched ahead as a global pioneer for the platform.

At the last ABC period the number of digital editions (defined as having at least 95 per cent in common with their print counterpart) more than quadrupled from 16 to 72. That number will rise on a six-monthly basis as tablet adoption continues on its upward trajectory, buoyed this year in no small part by the launch of devices such as the Google Nexus 7.

Throw into the mix the forthcoming Kindle Fire, the introduction of French virtual newsstand Le Kioske, and the news that Next Issue Media, the conglomerate of major US magazine publishers, has released an app providing unlimited access to major titles for a Spotify-style monthly subscription fee, and it's easy to get carried away on the tablet tide.

It's important, therefore, that the industry balances the enthusiasm surrounding content and audience with a grounded view of the mechanics and economics of tablet publishing.
Today's release of ABC-audited print magazine circulation figures reminds us of the trust in, and reliance on, industry-agreed standards, and that approach should be mirrored however the content in question is being consumed.
It is certainly true that the plethora of tablet metrics available, when combined with any number of complicating variables, make multi-platform measurement a complex proposition. This emerging area is, however, one that publishers, advertisers and agencies are collectively looking to define.

It's also important to put tablets into a wider context. As previous ABC reports have shown, the nation's affinity with the printed medium has proved incredibly resilient.
Avid magazine readers have enthusiastically followed their favourite brands onto additional channels such as websites, Twitter, Facebook, Pinterest and more while still enjoying the cherished 'quality time' they spend with professionally produced print.

It's also worth remembering that we are in the early stages of this journey. We are still looking for empirical answers to questions about how audiences are engaging with the familar 'print' content – both editorial and advertising – that is being presented in the less familiar form of the tablet.
What content works for iPad users? How does that differ from what works in print? What does that mean for advertisers?

The PPA will be addressing some of those points with a report exploring iPad user behaviour - one of two new pieces of research being unveiled this autumn when, in another month and 26 days, we'll also be celebrating Newsstand's first birthday.
James Papworth is marketing director of PPA