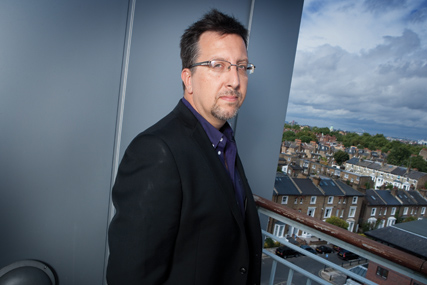 If agency/client relationships were just about the oft-quoted holy trinity of chemistry, creativity and results, there would be far fewer pitches in the world. Delivering success would be based on clear, everyday route maps to follow.
However, the relationship glue, above and beyond the basic hygiene of that trinity, has to be based more on the bottom line of the client's individual business. There are no 'nice to have' marketing channels: it is business-objective-relevant, or time to move on.
PR has been weak on self-justification, often lacking the TGI-based thinking or the numbers that clarify, for example, media-buying campaigns. The stats bring confidence and science to the marketing art, and it's time for PR to do more of the same.
That doesn't mean talking more about reach or, God forbid, equivalent ad value spend, but instead about the data-led trends that explain campaign thinking, communications direction, or even message craft for the audience.
It's about being better placed to anticipate outcomes and get under the skin of things, and about research - which is, of course, about the underrated skill of listening.
And this ability to listen, together with added-value thinking to share and share regularly, is the real critical driver of longer-term client relationships.
Such listening is embodied in our latest customer monitor, Shopping Centred, designed to understand what motivates customers to buy in the grocery sector. We know the food, drink, nutrition and healthcare sectors at Nexus. It's where we specialise, and through specialism you get closer to the core of how all elements of the industry work. This is bottom-line-relevant thinking, and about making sure the PR role has momentum, that real-life challenges are highlighted, and that arguments and opportunities are supported by genuine audience insight.
So if we can prove - and the Shopping Centred research highlights this - that only 4% of people rate social network chatter as having an influence on their product buying, then the strategy for where these channels really fit with business objectives, and what they should be talking about, becomes clearer. Approaches will not based simply on examples of previous campaigns that have generated a good number of 'likes' but little of real commercial value.
If we can point to the impact of smart 'experts' as storytellers in maintaining buyer loyalty, especially when compared with celebrity hardly registering on the radar for either loyalty or first-time buying, then the right creative and budget decisions can be made with confidence.
And if we can understand that 82% of people see friends and family as the prime influencers on their new-product-buying habits (way ahead of faux friends on social media), then content that fits the occasions that bring the audience together face to face falls more naturally into place for bottom-line benefit.
One mantra for good relationships (and a twist on the norm) might therefore be expect the unexpected. No relationship begins without high hopes, and those hopes include anticipated results and promises being met - all as it should be. But keeping things fresh needs fresh thinking.
To know a sector well requires investment in keeping that knowledge live, up to date and of value to the client business through research. Not every insight will shock, but the power of backed-up insight still adds refreshing value, and builds confidence and deeper levels of trust in the agency as brand partner in new ways.
Chemistry, creativity and results are not wrong as measures of a relationship - they just need the glue to bind them together that comes from listening to the business goals and the target audience regularly to ensure art and science work seamlessly. That's the combination that really works.