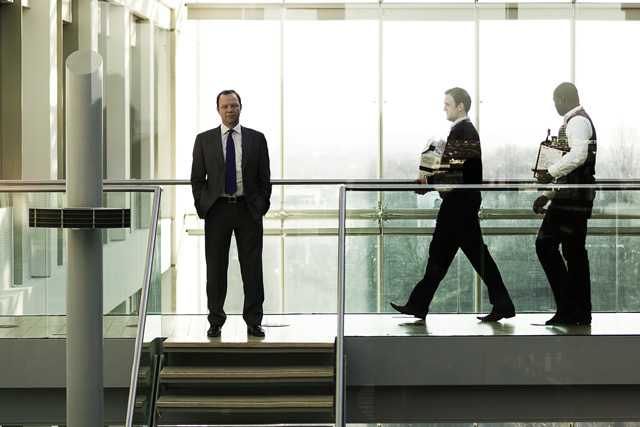 MAYBE - Sara Bennison, Marketing director, UK retail and business banking, Barclays
Who cares if it's practical? No one wants to get out of bed to do 'seven out of 10' work. Whatever the marketing task, 10 out of 10 has to be the motivation, and I wouldn't want it any other way in my team.
That inevitably comes with risk.
The seven out of 10 choice is often viewed as the practical solution in a big organisation, 'because no one ever got fired for that' - or at least they didn't in business environments that are stable, or on platforms that are not 'burning'.
These days, few of us live on those, so, for me, 10 out of 10 it always is.
As for whether my answer is technically a yes, no or maybe: well, no, it's not practical, but that's a good thing, so perhaps my answer must be 'maybe'.
YES - Mark Trinder, Sales director, commercial and online, ITV
The recession has made many marketers cautious. As brands aim to return to growth, the setting of lofty goals is a must.
This approach requires leadership that will ensure marketers feel they can take risks, be bold and challenge the norm.
Creativity can drive brand performance, create extension ideas and positively affect a category; the recent Mercedes A-Class TV campaign was a brilliant example.
Judging whether your audience is open to a significant change in message is key - as not everyone, for example, wants a bank to take a light-hearted approach to debt.
YES - Greg Levine, Sales and marketing director, McLaren Automotive
McLaren races to win. Just like in marketing, you don't always win, but with a culture aimed at winning, the organisation focuses on improving, so that for the next race - or next marketing campaign - we have a great chance to come out on top. Such a philosophy provides a call to action,and stretches the team to achieve more.
It's impossible for me to imagine a winning organisation with a culture where the target is to be mediocre. To make a difference you have to stretch the team and agency continually to deliver the best products, strategy and cut-through creative work.
YES - Tom Knox, Joint chief executive, DLKW Lowe
There are many powerful forces ranged against the fragile entity that is a creative idea. It's frighteningly easy for great ideas to become average executions.
For this reason it's vital to set the bar high. Why settle for 10 out of 10? Let's go all the way to 11, like Spinal Tap character Nigel Tufnel.
I subscribe to Jay Chiat's mantra 'good enough is not enough'.
If you're not unreasonable in your demand for outstanding work, you'll get only average.
marketingmagazine.co.uk
Follow the debate online Is it unreasonable for chief marketers to expect near-perfect work?