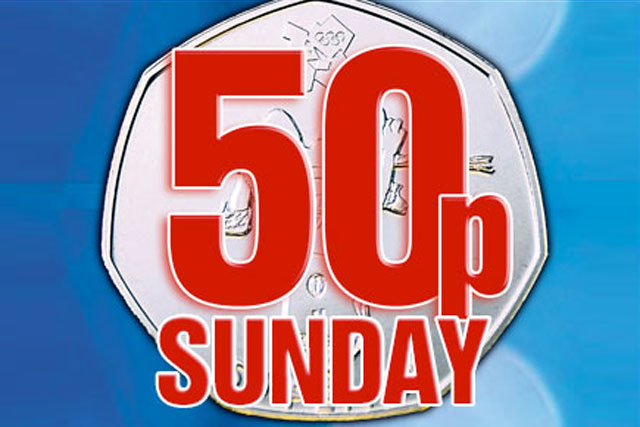 The price war will take place in selected tabloid heartland areas for Trinity Mirror titles the Sunday Mirror and the People, including London, the South-East and the Midlands.
The Sunday Mirror cover price will be cut from £1 to 50p in the Carlton (London), Meridian (south coast) and Central (Midlands) regions. Its fellow Trinity Mirror sister title, the People, will be reduced from £1 to 50p in the same regions. The publisher's Sunday Mail title in Scotland and the Tay region will also be price cut, from £1.30 to 50p.
Richard Desmond's Northern & Shell group will also reduce the price of the Daily Star's Saturday edition from £1.10 to £1, and the Daily Star Sunday will directly compete with Murdoch's new launch, dropping its cover price from £1 to 50p. The Northern & Shell price cut is expected across the UK.
A Northern & Shell spokesman said: "Will be planning an appropriate response for this Sunday."
On Tuesday (21February), Media Week reported that The Sun on Sunday was set to debut with a promotional cover price of 50p, in an attempt to draw in new and lapsed Sunday tabloid readers who had disengaged with the market following the demise of the News of the World in July after a series of phone-hacking allegations, ending a 168-year history.
The price of The Sun's Saturday edition has also been cut from 60p to 50p this weekend.
Follow Mark Banham on Twitter @Banham72