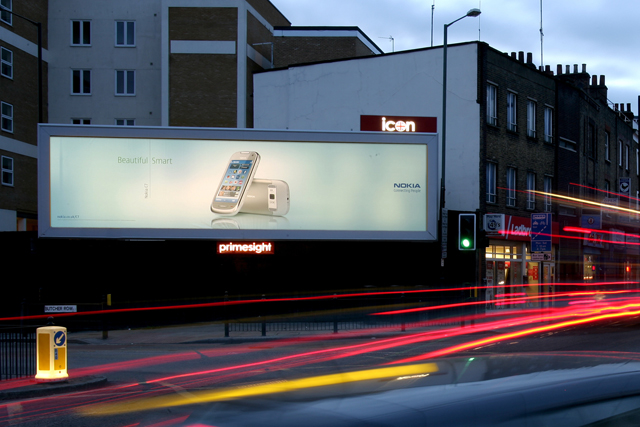 The investment comes after Primesight and Network Rail finalised the terms for the outdoor ad sales contract that Primesight was awarded last year, and will feature the introduction of digital sites to the network.
As part of the refurbishment, Primesight will add 100 backlit billboards and 15 digital billboards to the estate, and will remove rotating "ultravision" billboards (also known as Trivision) from 100 sites.
Sites that have been vulnerable to consistent fly posting will be removed to ensure properly booked campaigns are not undermined – a total of 127 billboards will be removed.
Naren Patel, chief executive of Primesight, said: "Network Rail has the largest stock of roadside billboards in the country and we are delighted to be working with them to improve the communication value of this powerful medium for the benefit of our clients."
Primesight bought the billboard assets of Titan Outdoor in September 2009, but the Network Rail contract, just under half of the former Titan Outdoor estate, was put up for pitch in December that year.
Network Rail handed the contract to sell advertising on its land to Primesight in May 2010, the same time it renewed JCDecaux's contract for the interiors of its railway stations.
Steve Wood, advertising manager at Network Rail, said "We are making this investment, working closely with Primesight, to improve our estate and provide advertisers with highly desirable billboards across the country, for eye-catching and exciting new advertising."
The Network Rail revamp is the second investment in the Primesight portfolio this year. In February, Primesight announced it was to launch a new premium offering called Icon, consisting of its 100 best backlit sites in high-profile city locations.