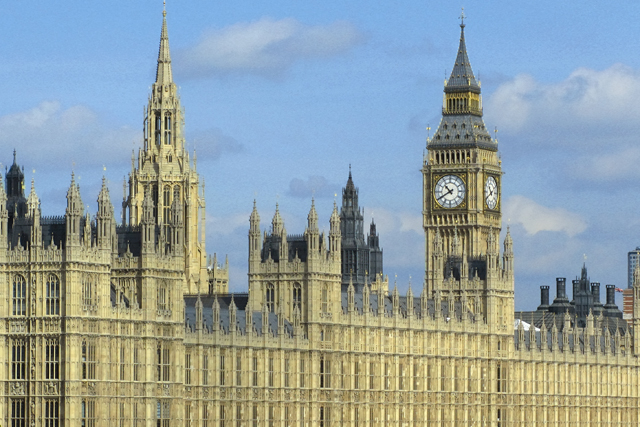 A report by the Joint Committee on Privacy and Injunctions, which was issued today (27 March), also calls for tougher crackdowns on breaches of injunctions online, as witnessed last year when footballer Ryan Giggs' injunction was broken thousands of times on Twitter.
The committee wants courts to be proactive in directing claimants to serve gagging orders on social media such as Facebook and Twitter.
It also slams Google for failing to develop technology that blocks the dissemination of offending content through searches, urging that search engines should be forced to do this by new legislation.
The committee also highlights a key role for advertisers in forcing publishers to sign up to the body that will replace the Press Complaints Commission (PCC).
It is keen to ensure that publishers are deterred from dropping out of the PCC replacement, as is the case with the PCC, where newspapers owned by Richard Desmond's Northern & Shell have withdrawn, in a move seen as damaging to self-regulation.
The committee, which comprises MPs and Lords, outlines a plan to implement a kitemark system denoting that publications are members of the new regulator. The mark would be a "symbol of quality and standards, demonstrate that there are established grievance procedures for subscriber publications, and perhaps confer benefits on subscribers".
"Publications that are not kitemarked could be penalised in terms of their advertising rates," the report adds.
John Whittingdale MP, the committee chairman, outlined the idea at last week's Incorporated Society of British Advertisers (Isba) annual conference, and Isba is exploring the viability of such a move.
It also suggests that only those publishers who sign up to the new kitemark should receive analyses from the Audit Bureau of Circulations and membership of the parliamentary lobby for journalists.
In a chapter on "online enforcement", which refers to the Giggs case from May last year, the report says the Attorney General "should be more willing to exercise his power as guardian of the public interest to bring actions for civil contempt of court in respect of breaches of injunctions online … to provide a strong deterrent against future such breaches".
However, the committee acknowledges "there are unlikely to be easy solutions to this problem".
The report turns its fire on search giant Google, which it says, has acknowledged that it is possible to develop technology that could proactively monitor websites for material that is judged to infringe on privacy.
The report says: "We find their objections in principle to developing such technology totally unconvincing. Google and other search engines should take steps to ensure that their websites are not used as vehicles to breach the law, and should actively develop and use such technology.
"We recommend that if legislation is necessary to require them to do so, it should be introduced."
The report comes out against the introduction of a privacy law, saying that "in weighing the competing rights to privacy and freedom of expression, each case must be judged on its own merits".