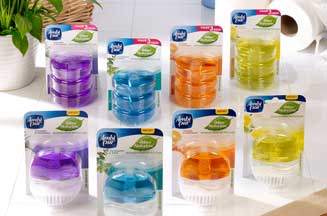 'The acquisition of Ambi Pur strengthens P&G's global leadership in home care and specifically air care by extending our reach to serve more consumers in more parts of the world more completely,' P&G group president-global home care David Taylor said. The Ambi Pur's strength in Europe and Asia compliments P&G's portfolio, he said.
'Ambi Pur also brings high-performance products and new technologies to our current Air Care portfolio, including car air fresheners, battery-powered air fresheners, toilet rim blocks and various non-energized air fresheners," added David Taylor. 'We see many opportunities to leverage these additional technologies and P&G's core capabilities in consumer understanding, innovation, brand building and go-to-market execution to grow both the Febreze and Ambi Pur brands robustly for many years to come.'
The Ambi Pur brand generated annual sales of approximately euros 260 million in the year ending June 2009.