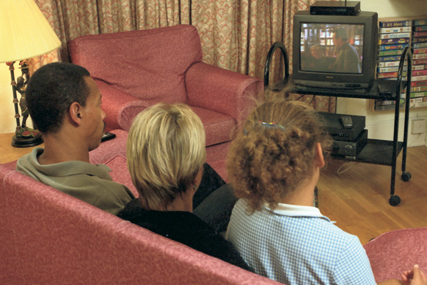 The proposed rules would allow product placement in films, TV series, entertainment shows and sports programmes but will not allow it in children's or news programmes or in UK-produced current affairs, consumer affairs and religious programmes.
Programmes which include product placement will have to show a new symbol at the start and the end of the show to alert viewers, and advertisers will not be able to influence editorial content.
Product placement of products such as tobacco, alcohol, gambling, foods or drinks that are high in fat, salt or sugar, medicines and baby milk will not be allowed.
Ofcom is proposing to liberalise some rules relating to TV sponsorship so that sponsors can be referred to in the relevant TV programmes and to allow sponsorship credits during programmes.
The only commercial references currently allowed on the radio are sponsorship credits and spot ads. Ofcom has proposed to allow radio stations to allow presenters to promote commercial products as long as it is clear they have been paid for.
Ofcom is proposing to prohibit paid-for references to brands and products within radio news programmes and radio programmes primarily aimed at children.
A consultation on the proposals closes in mid September and revised rules will be issued at the end of 2010 and incorporated in Ofcom's Broadcasting Code.
The former Labour Government detailed its plans to allow product placement in February following a consultation conducted by the Department for Culture, Media and Sport.