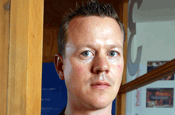 Sources said that the agency has begun consultation with staff which is said to have resulted in at least three redundancies.

It lost the Channel 4 account as part of a consolidation of the broadcaster's media business into OMD UK.

Will Phipps, the media planning and strategy director, is among those thought to have already left the agency with sources suggesting that more staff could follow them out of the door.

While the Channel 4 loss dealt a blow to Profero's offer of a full service media and creative approach for clients, sources indicated that the agency will attempt to continue to offer media services for clients.

And despite the loss, Profero is stepping up its international expansion programme.

In April co-founder Wayne Arnold moved to New York to launch the agency's first US office.

As a result, Daniele Fiandaca, the global chief operating officer of the agency, was promoted to European chief executive.

Nick Clarke, the marketing manager at Profero, refused to comment.