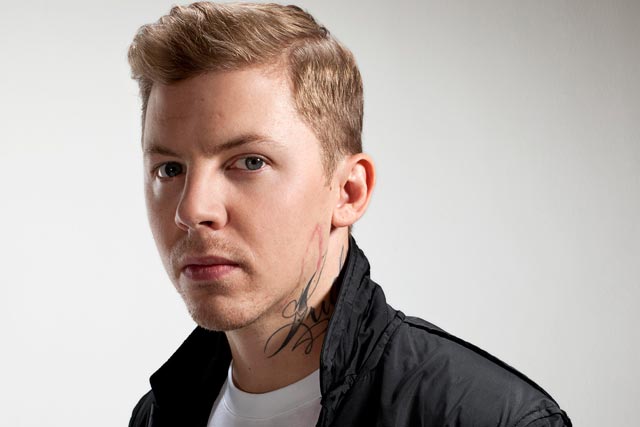 The Coca-Cola owned brand's debut TV campaign will air in August on Channel 4, among other broadcasters, and will use the brand's "No half measures" messaging.
Green, who was named Relentless's brand ambassador at the start of June this year, will be shown performing on stage in front of fans at an intimate gig for the ad.
Relentless's previous marketing activity used four brand ambassadors – jiu-jitsu champion Roger Gracie, street dancer Zoe Green, BMXer Mark Webb and guitarist Stephen Carter from the band Gallows, as part of its "Virtues" activity, which included a cinema ad.
Green's appointment signalled further commitment by Coca-Cola to its music-based activity, following on from Coke's global campaign featuring DJ Mark Ronson and singer Katy B.
Bob Workman, vice president, brand partnerships, EMI Music UK, said: "A combination of Professor Green's artistic attitude and personality, as well as his incredible ability to engage with fans of all persuasions has made this exciting partnership possible.
"Both Professor Green and Relentless Energy Drink have such a strong sense of who they are and the cutting edge creative that Relentless Energy Drink bring to the table forms an amazing backdrop for showcasing Professor Green's music."
Green will be involved in a number of projects for Relentless running throughout 2012.
Follow Loulla-Mae Eleftheriou-Smith on Twitter @loullamae_es