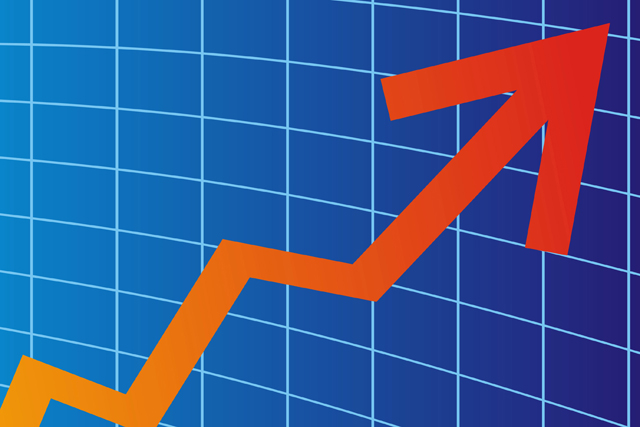 Adform's RTB Trend Report Europe tracks advertising growing each quarter last year, culminating in a 32% rise in the fourth quarter.
According to the report, programmatic trading activity hit its peak in October 2013 before dipping around Christmas, when brands and advertisers are believed to have been pre-booked around more traditional, established channels.
Adform's report states: "Anyone who thought RTB is a passing fad must now be convinced of its staying power".
Online publishers are reported to be offering greater amounts of Rich Media inventory via ad exchanges, and the company believes this will entice brands to use RTB for more campaigns.
It is suggested publishers are offering more inventory via exchanges because the CPMs continue to increase. According to the report, publishers saw a 15% jump in CPMs from Q3 to Q4 and a 67% jump on the year as a whole.
"Higher CPMs will attract more publishers to participate in the real-time markets," claims the report, and "will justify" involvement in exchanges.
The report also highlights the importance of "viewability" – ads that are at least 50% in-view on a user's screen for at least one second – with a 5% increase in click-through rates for in-view ads and a 14% drop in click-through rates for ads not in-view in Q4.
Mobile and tablet inventory accounted for 13.75% of all RTB impressions Adform saw in December 2013, compared to just 2.65% in January 2013. Adform expects mobile RTB to account for roughly 20% of all impressions in Q1 2014.
The RTB market was dominated by four popular banners, which combined accounted for 94% of all RTB impressions.
The rectangular 300 x 250 (article) banner maintained its top position throughout the year, though Q4 saw a slight increase (1%) in spending. The second next popular banner is still the 728 x 90 (top banner), after slight 1% decrease in Q3 spend, third is the 160 x 600 (sky scraper) with no change in spending levels, and fourth is the attention-grabbing 930 x 180 (mega-format) banner with 1% of total spend, though it continues to earn the highest CTR and CPMs.
Mobile
The recently introduced mobile banner format (320 x 50) earned 1% of the spend, the same as in Q4. Adform states: "This is a shame, given that too many advertisers rely on the 300 x 250 ad unit for mobile ads, which is less than ideal. Given the consumer's penchant for mobile, advertisers should make the effort to create mobile-friendly ads."
A surprising trend seen in Q4 is the appearance of the video banner in the top-ten list. The video format, used as YouTube pre-roll, bumped the Facebook (99 x 72) banner off the list.
The popularity of the video banner may be the result of the advertisers' desire to appear on as many screens as possible during the holiday season.
Simon Halstead, director of Microsoft Advertising in the UK, said programmatic has met expectations in the last year, and will continue to be developed by the company in 2014.
He said: "We have launched initiatives around Programmatic Direct which will come to market in 2014, and have seen strong evolution across all European markets. The depth of demand and active buyers is significant across all markets in Europe, with more markets reaching a mature stage.
"At Microsoft, we continue to expand the number of active RTB markets with the Microsoft Advertising Exchange, including Austria, Switzerland, Finland and Turkey, bringing the total number of active markets to 14 and we expect further expansion.
"We are also growing the offering itself, with 2013 seeing Outlook and Skype inventory enter the exchange. Ongoing evolutions of audience-driven and richer experiences for consumers and more brand-focused campaigns are evident, as well as continuing growth in demand."
Follow @DurraniMix