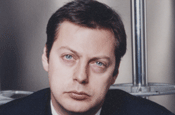 Senior Publicis Groupe executives in Paris are understood to have held advanced conversations with the founder and chairman of Freud Communications.

Such an appointment would likely involve Publicis Groupe upping its investment in Freud's PR company and bringing it close to the advertising agency to form an integrated offering. Publicis Groupe took a majority 50.1 per cent share in Freud Communications in June 2005.

Prior to the sale, Freud Communications was the largest independent consumer PR firm in the UK. Clients at the agency include Sony, Nike, Walkers and Nestlé.

Matthew Freud made an estimated £14 million from the deal, under which he took a position on the Publicis Public Relations and Corporate Communications Group.

Publicis has been without any senior management since May, when its UK group chairman, Tim Lindsay, was poached by TBWA\London to be its group chief executive.

Grant Duncan, the Publicis chief executive, resigned in March following a series of account losses, including MFI (£27 million), Asda (£43 million) and the Post Office (£12 million).

Following Lindsay's departure, the Publicis group was split into three divisions: Publicis, Publicis Dialogue and Publicis Modem.

At that time, Richard Pinder, the Publicis Worldwide chief operating officer, announced he was looking for a group chief executive. An appointment was expected at the end of July.

Neither Publicis nor Freud could be reached for comment.