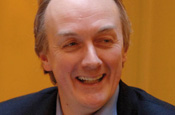 The move is the latest stage in recently appointed chief executive David Gilbertson's review of the business. Confirming the changes, Gilbertson said the restructure means some responsibility for magazines' profit and loss now rests with editors, as opposed to publishing directors.

Among the changes, aimed at stripping costs out of a business that generated pre-tax profits of £92m in 2007, New Civil Engineer publishing director Jon Baker, Construction News publishing director Fergus Wilson and Screen International publishing director Tim McLoughlin have all left the company.

Meanwhile, the publishing directors of Retail Jeweller and Heating & Ventilation News have also had their roles made redundant.

It is not known whether they have left the company. Ben Greenish, managing director of Emap's construction brands, is also leaving the business.

However, some of the publishing directors who have found their roles axed have been redeployed within the group. Conor Dignam, the publishing director of Broadcast, has become digital content director of Emap Inform, the company's newly created magazine division, and Tracey Davies, previously publishing director of Retail Week, has become group commercial director of a new Retail & Media unit within the magazine division.

Additionally, Natasha Christie-Miller has been promoted from publishing director of Drapers magazine to managing director of the Retail & Media division.

The changes come as Gilbertson looks to simplify the business and increase profits by restructuring the business into four format-based divisions. Magazines will be known as Emap Inform, exhibitions and festivals will be renamed Emap Connect, data will be called Emap Insight and Emap Networks will house conference activities.

The departures follow those of three senior executives - managing director Nick Morgan, director of information Ian Bissell and business development director David Westgarth - are all to leave the business.