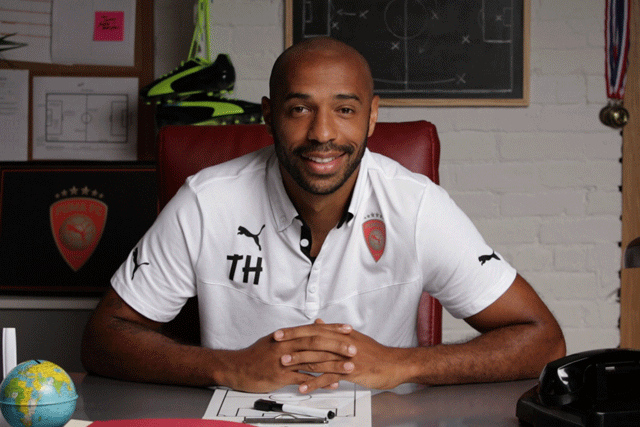 The Puma Football Club platform will include star challenges offering fans a chance to win prizes including signed boots and product discounts.
Former Arsenal player Henry will host a star challenge that invites people to propose "creative suggestions" for players to carry out on and off the pitch, with the most innovative ideas winning prizes.
Additional engagement will be driven via Puma brand ambassadors, including Marco Reus and Gianluigi Buffon, re-tweeting fans.
Members of the Puma Football Club will be the first to hear about the launches of new boots and kits.
The new platform is part of an over-arching digital push by Puma, which saw it launch a new brand proposition using the 'worn my way' strapline, which urges consumers to 'capture their individuality'.
The lifestyle campaign was launched via a microsite and social media activity featuring the #WornMyWay hashtag.
Urban music acts including Professor Green, Jamal Edwards and Mischa B are appearing throughout the campaign with behind the scenes footage uploaded to a dedicated YouTube channel.