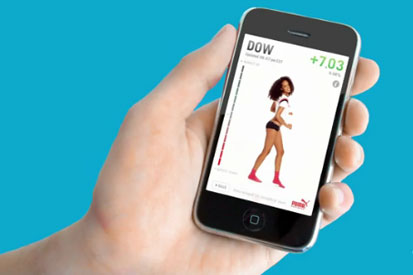 The free app is called Puma Index and here's how it works: when the Dow Jones goes up the models on your iPhone put their clothes on. When the Dow Jones falls they begin to strip.
If the stock exchange dips low enough the models will strip down to their Puma bodyware, a new line of clothing that has just been launched by the sports brand.
The app, which has been devised by Droga5, allows consumers to receive a 20 per cent discount at Puma stores. It has already launched on iTunes, with a web version expected to follow over the coming weeks.
Puma recently partnered with Microsoft to hype the release of Forza Motorsport 3 on the Xbox 360. The collaboration sees Puma branding appear within the Forza Motorsport 3 game worldwide and includes a series of joint marketing initiatives across Europe and North America.