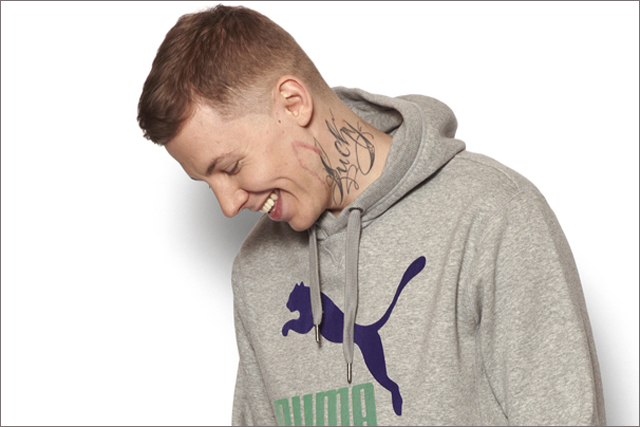 The EMI/Virgin artist, who will work with Puma throughout 2011, is the latest in a string of high-profile individuals from the music world who have signed up to represent the brand.
In January Puma signed Girls Aloud singer Kimberley Walsh to front a six month press campaign for its BodyTrain toning footwear range.
Puma followed that in February with the signing of reggae icon Bob Marley's fashion-designer daughter, Cedella Marley, to design the Jamaican track and field team's kit for the London 2012 Olympic Games.
Professor Green, real name Stephen Manderson, enjoyed breakthrough success in 2010 with his debut album, 'Alive Till I'm Dead', reaching number two in the UK album charts and picking up numerous awards.
Last month Green signed a deal to help launch mobile handset brand Alcatel One Touch.
EMI has been working for a number of years to diversify the revenue streams available to its artists, as well as operating as a marketing services company for third parties.
Led by Raf McDonnell, senior vice president, brand partnerships, licensing & synchronisation, the operation has struck a raft of deals between stars and brands including BlackBerry, for Tinie Tempah, and Xbox, for Kylie.
EMI has been the subject of an ownership battle which culminated recently in financier Guy Hands ceding control to Citigroup after he failed to maintain the massive debts, which included a $2.7bn loan from the bank, he took on when he purchased the company in 2007. Citigroup has since refinanced EMI.