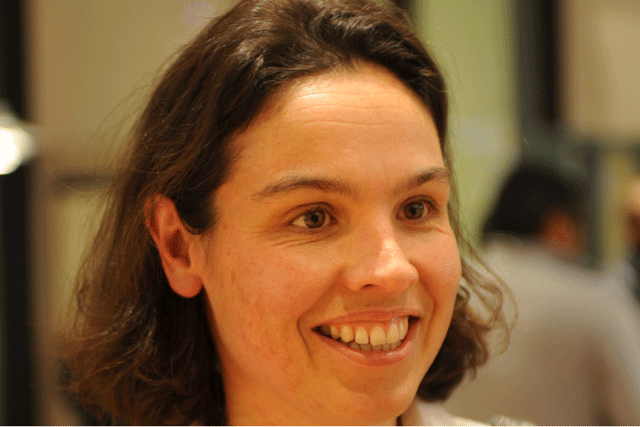 Sandwich, soup and coffee chain Eat is this week opening a new store on London's Strand, a move that introduces a new shop design model and updated branding that will be rolled out across Eat's 116-strong network. The company is also planning to double the number of branches it has, a move that will shift its focus away from the UK capital. Marketing chief Sarah Doyle elaborates.
When did you join Eat?
I joined eight months ago – prior to that there was no marketing director. The co-founders, Faith and Niall MacArthur, were faces of the brand, which was all about food. Marketing was an afterthought because the food spoke for itself. The reason I was brought in was because we were growing significantly and we needed to make sure that the brand identity and customer experience would be able to live and breathe over the next five years. It was the right time to refresh everything.
What has the brand refresh involved?
The brand has always been about simplicity and we never use superlatives. It is as much about the people and training as it is about the food and packaging. We've gone for a brand that's very much about a craft paper background – the light brown paper that is core to the idea of the paper bag. It reflects Eat's honesty and simplicity and allows the food values to come through, because it's not over-packaged. But whereas this worked on a brand level, people were not necessarily seeing how diverse the food was.
So we've been introducing colours to define the brand. Bringing in yellow reflects our energy and innovation. At the same time, we're using colours like green for sandwiches, and orange and red for hot food and soup.
You've changed the layout at your new Strand store – when are you going to roll out the new look at your existing stores?
We're planning on leaving it until after Christmas and let the new look bed down at the Strand. There will be elements of that will work well and others that don't work so well. So we'll start to refurbish other stores from January 2013 onwards, store-by-store on a rolling basis.
Can you tell me about your expansion plans?
Our aim is also to double the number of stores we have in the short-term, a three-to-five-year timeframe. We are seen as a bit London-centric [around 90 of the 116 branches are in or around London], so our ambition is to push out of London, as well as strengthen our London presence.
What about marketing?
Eventually, our ambition is to make our brand even more conversational. The new tagline we've developed is 'Let's Eat'' Having a dialogue with customers is really important. We have social media ambitions, as although we have a Twitter site at the moment, it's in its formative stages. Our ambition is to have more of a two-way dialogue, to bring Eat to a broader audience. You'll find people outside areas where we have stores who have not heard of Eat.
But mostly our marketing is driven by word-of-mouth – you don't see us doing large-scale ad campaigns as it's not consistent with our brand.

However, with our delivery service, we are looking to optimise web search and things like that, while @Eat_news on Twitter features a pic of our new Strand site and we've handed out breakfast fliers to local businesses and business cards, so people can give feedback.
Twitter is not just about the good stuff, but managing negative stuff. It's also not just marketing, but a customer-service vehicle too.