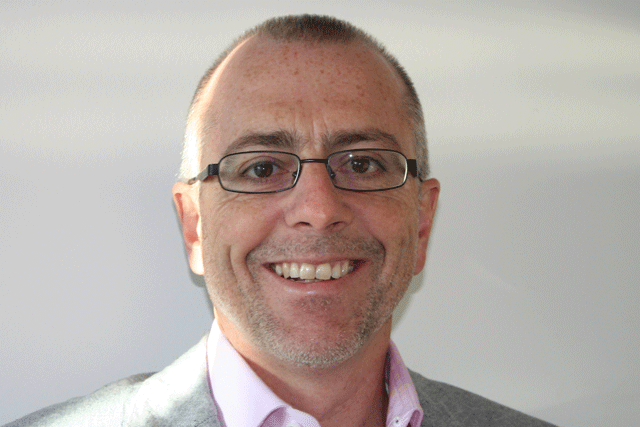 Marketing: What role will marketing play in helping Thomas Cook get back on the right footing this year?
Johnson: As a marketer you could expect me to say that it's absolutely going to be important, but it is fundamental to the business.
The research we do tends to support the fact that when you ask customers about travel or holidays, Thomas Cook is the number one thing that they come back with – that's all about brand awareness and consideration.
The role of marketing is a vital part of keeping that number one status, reassuring customers that the issues that we had are back in November.
You have said it is now about quality not celebrity. Did you feel that the Redknapps did not represent your brand?
I would never discount the fact that the Redknapps might come back in the future or some other celebrity vehicle, but it didn't feel it was right for this year.
We had a good relationship with the Redknapps and we ran that campaign for two clear years. We got very good years out of them as a property and the content we built around them. We felt this year that things are going to be different.
We're at a turning point where we're now taking our advertising and communication on a path that is more about the benefits of booking with Thomas Cook, whether the price mark, quality of meal on the airline, or other things we're working on in communications terms. It's less about just advertising and more about conveying the benefits. So we didn't feel that [the Redknapps] were the best property to use in this new strategy.
It's also fair to say that when we were turning the corner mid last year to look at this current period, we felt that economic conditions were going to be tough, which they are. We felt our advertising had to be more directly related to enticing customers to book; that's why the ads that you see on TV, radio and in the press are much more about letting the customer know about our product offering, the deal they can get and where to come and get it.
That's why it's based more around destination rather than celebrity marketing?
This is the beginning of a journey for us - and this is a journey as, like with anything in marketing, it's very rarely absolute. With these five TV executions, this marks the first time that we mention the product.
For example, when we talk about Greece we talk specifically about the My Style luxury beach-front property. When we talk about Cyprus, we're talking about Family World and Kids World.
Do you think Thomas Cook's strapline still works for where you are heading?
We're lucky to have the best known strapline in advertising history in our sector, 'Don't just book it, Thomas Cook it'. Research we did a couple of years ago showed that the next best-known strapline in travel is a clear 50 precentage points behind us. It's a vehicle that's
instantly recognisable and instantly conveys some feeling and connection with TC.
Long term, I can't say what is ahead as everything is up for grabs. This year are focus is on letting customers know what good products we've got at the right price.
For the next peak [booking period, starting 26 December], we'd have to have this conversation closer to that time.
I couldn't say with any confidence what next year's peaks will look like - it might be time to change again.
How important is it to be investing in online – both in terms of a web offering and digital marketing?
You can't deny a number of things about the web – at a strategic level you can't be a multi-channel retailer in this world without a significant web proposition.
There is a growing number of people who also use the web for research, so you have to have a presence and capability. Whether we like it or not, or whether it's part of our strategy or not, customers are going to flick from retail to web to phone; we need to make that seamless.
We also believe it's a great engagement tool. Our dotcom team is working really hard minute by minute to improve the online journey, to make it quicker, easier, more seamless and at consumers' fingertips. It's an expanding part of the business, with growing investment.
Thomson launched its campaign in October, breaking from the traditional 26 December date for the start of the booking period. Would you follow suit?
You've got to look at the purpose of doing the advertising. My first reaction? The advertising is good. I think it actually does a lot for the holiday industry overall. That's my personal opinion.
We take statistics every year, and we have found that our advertising is better recognised, customers can brand it easily and our scores for awareness and consideration have moved well in comparison to theirs.
I would imagine that if they'd done the same research as us, they would have found the same factors and thought, "We've got to get started earlier and do something different".
As a strategy I'm not surprised that they've done it, I don't know whether it would work for us, as I've yet to find the reason for doing what they've done.
My natural tendency would be to follow the traditional booking cycles - unless we were trying to prove a point.
When Thomas Cook filed for another cash injection, there was a bit of marketing repartee that went on between you and TUI. Would you have done the ads if TUI hadn't brought out its opportunistic ads first?
Due to the severity of the incident, we would have put out our own ads anyway in order to reassure the customers. One of the things we found in focus groups is that although there is a lot of noise about an incident like that. While we in the industry all understand it, a lot of people are just getting the headlines so don't really know what it means. We believed it necessary to reassure them that that incident is gone and now it's business as usual.
Will that 'reassurance' message continue to be part of your brand proposition and marketing activity this year?
We'll continue to try and reassure the customer, by talking about our scale, our heritage, our expertise in travel. [The Marketing department] can't do anything about the corporate group finances and we hope that's being taken care of by the guys that do that.
Was it a fair business tactic from TUI?
I think the fair question to ask is whether we would do the same to them? The answer is yes.
What they did, wasn't unusual. And good luck to them because one day the shoe may be on the other foot - and we may be doing the same thing. All's fair in love and war. You can respect competitors for being tough.
Our research reveals that a decent number of our customers think Thomson is Thomas Cook. There is obvious name confusion, but from the figures I have seen, it happens more in the direction from them to us, rather than towards their brand.
I think part of the strategy behind their ad campaign was a way to say, "It's not us suffering". They were making sure people weren't confusing the two brands. Rather than putting the boot in, they were largely doing it for their own benefit.
With this new strategy based around differentiation, will you be marketing individual brands, such as Club18-30, more?
Our brands like Club 18-30, Neilson, Elegance Resorts, in essence are businesses in their own rights, with their own loyal brand following. You can buy those holidays from Thomas Cook, but also from other travel agents. So it's important that they have an individual identity and are targeted to specific customer groups, as they have been.
For the mainstream Thomas Cook product, we're priding ourselves on switching very rapidly from that bucket and spade, 'pile 'em high, sell 'em cheap' type product to our more differentiated products, such as Style Collection, Aquamania and Family World.
One of our TV ads now talks about Aquamania, so it was designed around that.
Product will start to come across even more in our ads, which Is not something we've done a lot of in the past. We want people to know that a package holiday is not just one type of holiday - it could be one of 10 styles. An important part of our marketing will be to show that there is one of those to suit every customer's needs.