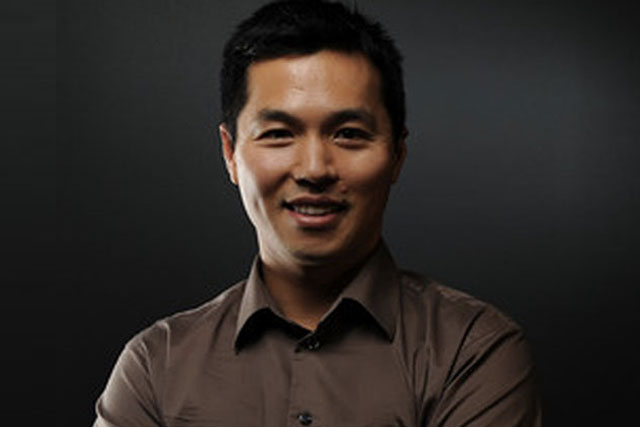 The company now employs 30 staff in the UK and claims that over 140 brands have done deals with it since it first launched the ability to target UK users with ads in September.
What does Twitter offer brands, which other platforms don't?

The value brands are seeing on Twitter is that it allows them to do what they have wanted to do this whole time - engage with their users on a one-to-one basis. Twitter allows brands to be involved in a real-time conversation.

There are plenty of broadcast mediums out there, but there are very few – and Twitter is unique in this way – that are a broadcast and engagement platform.

What type of brands are you seeing invest in Twitter ads, and from what sectors?

When we launched [UK-targeted ad products] at the end of September we had a good variety of sectors, from entertainment, to broadcast, tech, telecoms and travel.

What we are now seeing is as new brands come aboard, from different sectors, they are using it creatively in their own way. We now have over 140 brands using it in really creative ways that we have not seen before.

There was a lot of interest from brands before you launched ad products in the UK – are you seeing growth in their uptake?

I think the limiting factor for us is making sure that we scale our business with the right resource in place in a way we can give full support to each of the clients we bring on board. We are continuing to have the massive demand we had in the beginning. That is why coming up to one year we are expanding our resources locally and will continue to do so to meet demand.

Brands have been using Twitter as an engagement platform for years – why should they invest in ads on Twitter?

Ever since the beginning of Twitter, brands have seen the value of being on it to engage with customers. Paid-for media really allows them to build and amplify what they are already doing.

The ads mean brands can reach people who may be interested in what that brand is doing, but do not necessarily know they [the brand] are on platform. It is also about discovery on the platform. There is so much good content on the platform - promoted products allows them to cut through that and get in front of users and consumers in a more effective way.

How does Twitter define brand engagement?

The idea behind engagement rate on Twitter is that it is about more than just the click. There are additional signals - the favourite, reply and retweet that we count as engagement. We think additional signals are more valuable to the brand than just a single click because if you think about a retweet, it is saying your consumer saw your message and it's so compelling that the user decided to send it on to the people that follow them.

How does this engagement rate translate into sales?

There are good examples of businesses using the platform for return on investment. Bonobos, the online retailer, has good examples of flash sales and cleared inventory dramatically faster and more cost effectively by using Twitter than they have been previously.

Since Twitter opened an office in the UK a year ago, what improvements to the platform have been made for brands?

Most recently we have made mobile targeting available in the UK. This is exciting because you can target users on specific mobile platforms.

Twitter started off mobile, we have mobile in our DNA. We are very much leading with mobile even today. 80% of our active users in the UK are active on mobile, which is a really staggering number. So the ability to target mobile customers on the platform they are using is unique to our platform.

We are rolling out enhanced profile pages to brands. We've moved beyond the £25K minimum spend for that, if you are a client with us. Now we have more resources we are going to be lowering that minimum, to support more clients.
We will be rolling out new products that will help brands amplify their message to reach customers and users on an ongoing basis.

Facebook admitted last week that greater user uptake of mobile is a risk factor for its advertising revenues. With mobile ads being served on a smaller screen size and in a more personal space than desktop, do you see it as a risk?

We don't see it as a risk. Because we started as a mobile service the opportunity is huge. The same challenges that exist on desktop are on the mobile. So less about space and more about engaging content. We really believe if we can help brands with engaging content, users can engage with them regardless of the platform.

Are you still approaching mobile advertising with the softly softly approach?

Yes - we always keep in mind we want to put the user experience first. We do this through testing and iterating how users engage with mobile ads and also through continuing to put the premium on engaging content. We have a number of algorithms that mean if an ad appears, it is because users are actually engaging with it.

Brands can control how they are spending on mobile, but it really depends on their strategy and the objective for each campaign.

With the ad products – Promoted Tweets, Trends and Accounts - which ones are you selling more of?

We don't break that out. We are seeing healthy growth with each of the products. It depends on the brand and what they want to accomplish with their campaign. But having Promoted Tweets in the background, very much like brands have search on in the background, is something we are seeing more often. Promoted Trends work well for product launches and specific campaigns.