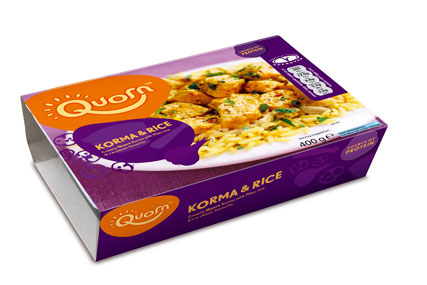 In January, Quorn will launch its first TV ad for two years, focusing on the roll-out
of ready meals such as Bangers and Mash and Tikka Masala.
Ads, by MCBD, will be aimed at Quorn's traditional audi-ence of vegetarians and 'weight managers', after years of attempting to broaden the brand's appeal to meat-eaters.
Premier Foods' meat-free division managing director, Kevin Brennan, said that the New Year is a 'key period' for targeting these consumers. Two-thirds of all Quorn purchases are made by vegetarians.
Premier Foods, which also owns Branston Pickle and Hovis, has been subject to
speculation that its debts will force it to sell off chunks of the business.
Reports suggest it could raise up to £250m from the sale of its meat-free division.
A Premier Foods spokesman has confirmed that it has 'received approaches' for its meat-free division.