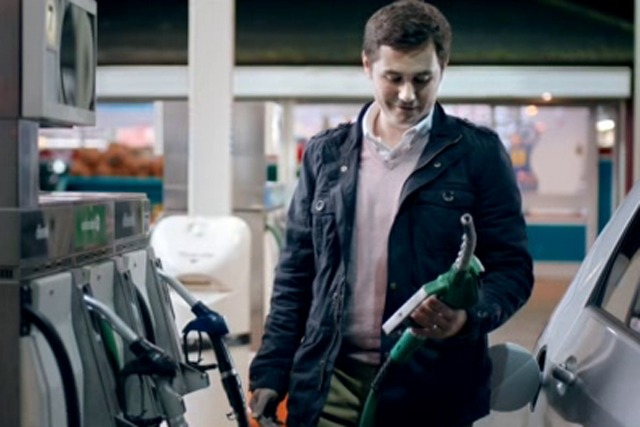 The brand is rolling out a new strapline, "Motorists. We salute you.", alongside its recently-updated visual identity, created by branding agency venturethree.
Led by a 30-second TV ad, the new campaign offers new customers £100-worth of free fuel when they sign up for a new policy – £50 for signing up to RAC Rescue and £50 for taking out RAC car insurance.
The TV ad, by Bartle Bogle Hegarty, conveys the fuel-saving message by showing a man filling up his car with a surprised look on his face, as the petrol pump counts backwards from £100 to zero. The ad is set to the soundtrack of Barrett Strong's 1959 Motown hit, 'Money (That's what I want)'.
The campaign will run until 30 April and will include radio, online and direct mail activity.
John Orriss, RAC chief marketing officer, said: "As the motorist's champion, we wanted to create a campaign that offered a very real benefit to everyone who is feeling the pain of rising pump prices.
"The new strapline is the first manifestation of the RAC's promise to be the motorist's champion. As well as underpinning our brand promise, it is also a subtle acknowledgement to our rich heritage, which dates back more than 116 years, to times when our patrols used to salute members at the roadside."
Follow @alex_brownsell