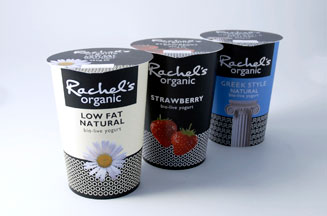 Haygarth, which takes over the business from Billington Cartmell, will be responsible for driving consumer loyalty across Rachel's Dairy's yoghurt and dessert products. It has been tasked with developing integrated campaigns, including promotional, digital and direct marketing activity.

Haygarth has also been briefed to create support activity for future product launches. Its remit will be to drive sales and brand growth through campaigns from January 2010.

Last month Haygarth was also appointed by trade body Organic UK to help fuel sales in the industry.

In the year to August 2009, the organic food sector's value declined by 13%, according to TNS. Tesco has said that consumers are returning to organic produce, but it is understood to have reduced the number of organic lines it offers by 30%.

Rachel's Dairy, which was formerly known as Rachel's Organic, is part of the marketing committee for the Organic UK campaign. Other members of the committee include Yeo Valley and chocolate brand Green & Black's.