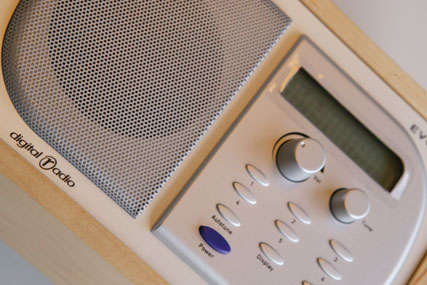 The report, to be published later today, says that if the government wants consumers to voluntarily adopt digital radio there should be a body independent of the industry, unlike the current Digital Radio UK, to provide the public with information.
DCMS's Consumer Expert Group report said: "The target date for a digital switchover should be revised upwards as 2015 is realistically far too early for the necessary preparations to be put in place for consumers."
Last year's Digital Britain white paper recommended digital switchover takes place two years from when listening to radio via digital platforms – such as digital TV, the web, mobile and tablet apps as well as DAB – accounts for 50% of radio listening.
The latest industy figures from measurement body Rajar show digital accounted for 24.6% of listening in the second quarter of 2010, up from 21.1% in the same quarter in 2009. Analogue listening also rose to a 67% share from 66.2%. The rises in analogue and digital listening came at the expense of "unspecified listening".
However, the CEG report recommended a digital switchover date should only be announced when no more than 30% of listening remains on analogue. It also recommended the take-up criterion should compare like-for-like listening platforms and measure DAB listening only.
The coalition government recently renewed the commitment to digital radio switchover and the criteria and target date laid out in the Digital Britain report.

Today's report welcomed what it called culture secretary Jeremy Hunt's "new emphasis" on the needs and concerns of radio listeners and his decision to lessen the significance of the target date by saying that "if, and it is a big if, the consumer is ready we will support a 2015 switchover date".
The BBC and commercial radio industry are yet to confirm how they will share the full burden of the build out of digital coverage. The report said: "The fair allocation of coverage build-out costs between the BBC and the commercial sector must be made once build-out plans are agreed."
The CEG report said a "full cost benefit analysis" from a user perspective must be carried out as a matter of urgency and consumer benefits need to be "clear and demonstrable" before an announcement for a digital switchover is made.
Some industry figures, including Scott Taunton, managing director of UTV Media (GB), have argued that DAB will be surpassed by newer technology known as DAB+.
The report agreed. It said: "The switchover roadmap must include plans for DAB+. DAB+ compatible chips must be installed as standard to 'future-proof' receivers as a matter of urgency."