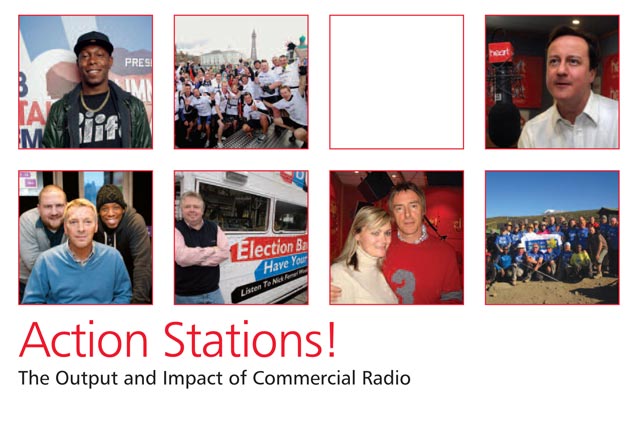 The ad campaign will aim to highlight the contribution commercial radio makes to communities and local businesses, and uses the theme of "Commercial radio, your radio".
The radio ad campaign will be offered to all RadioCentre's members and a RadioCentre spokeswoman said the aim was to promote the idea and significance of a strong, thriving, local and regional commercial radio sector.
The ad was produced by Simon Cryer at Crying Out Loud Productions. The voiceover was by Dave Florez at Damn Good Voices, with a script by Will Stubbs at Goodwill Creative.
The RadioCentre report, entitled 'Action Stations: The Output and Impact of Commercial Radio', looks at the public service content produced by commercial radio, including news, cultural, community and social action and charitable activities.
The report found, after auditing 160 commercial stations, on average eight-and-a-half hours of public service content were broadcast each week by commercial radio stations.
Andrew Harrison, chief executive of RadioCentre, said: "Commercial radio has been through some big changes in the last few years, with the launch of new national and regional brands offering a genuine alternative to the BBC.
"However, this report shows that is only part of the story. The vast majority of commercial stations are locally focused and are still making a vital contribution to their communities by offering real public value."
The report follows a good week for commercial radio, which saw the sector receive the highest number of Sony Radio Academy Awards so far and the biggest audience to date, in the Rajars for quarter one 2011.
Harrison said: "Commercial radio achieved its biggest-ever audience over the last quarter, with the potent combination of national networks and local services proving hugely successful. This survey shows that these stations not only entertain, but also have a real impact on people's lives."
To read the full report click here.