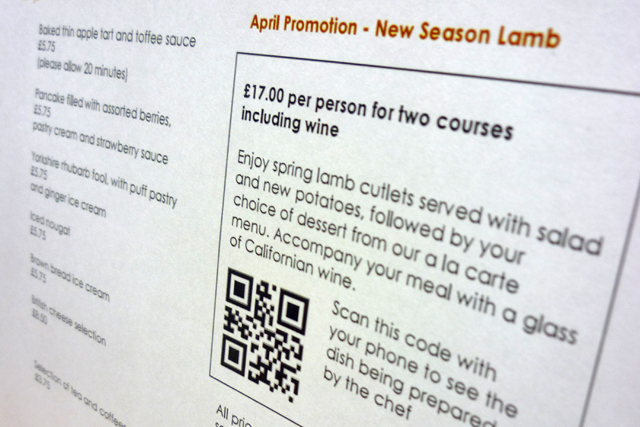 Each month one of the chefs will prepare a "dish of the month", which will be filmed and uploaded to the brand's website where it can be viewed on mobile devices.
Amy Clarke, ecommerce manager at Radisson Edwardian, said: "Knowing how a dish looks at the ordering stage is very useful, so the QR codes will be genuinely helpful to customers."
The hotel chain believes its customers will adapt quickly to the new service. A large proportion of Radisson Edwardian customers already use location based apps such as Foursquare and Facebook Places to check in to its 13 hotels, according to I Spy Marketing, the digital agency behind the scheme.
Earlier this year, (5 January) Radisson Edwardian became one of the first five brands to pledge money and support for a four-year VisitBritain marketing campaign to increase overseas visitor spending the UK and create new jobs in the tourism industry.
Radisson Edwardian runs 13 hotels in the heart of London and Manchester.