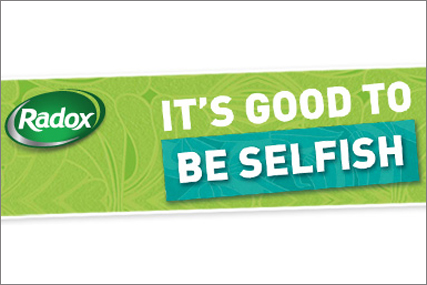 The sponsorship is aimed at encouraging busy mums to take a 'Selfish Reading Hour'.
As part of the tie-up, from 1 November Radox will be giving away a thousand books each month by a number of best-selling authors such as Marian Keynes, Jane Fallon, Jane Green and Adele Parks.
Fans of the parenting website simply have to click through banner ads on the book club to be in with a chance to win a free book. The winners will be selected each month. There are also regular competitions for Mumsnetters to win Radox products and spa breaks.
It is the first time Mumsnet's book club has had a sponsor in the 12 months it has been in existence.
The push forms part of the Sara Lee-owned brand 'Be Selfish' campaign, created by WCRS, which is targeting mums aged between 25 and 44 years old.
Carrie Longton, co-founder of Mumsnet, said: "Mumsnetters love to read, and as a mum myself I know that taking time out to read can definitely feel like a luxury sometimes. We're absolutely delighted that Radox is going to be sponsoring the very popular Mumsnet Book Club over the next six months and offering free books to our members."