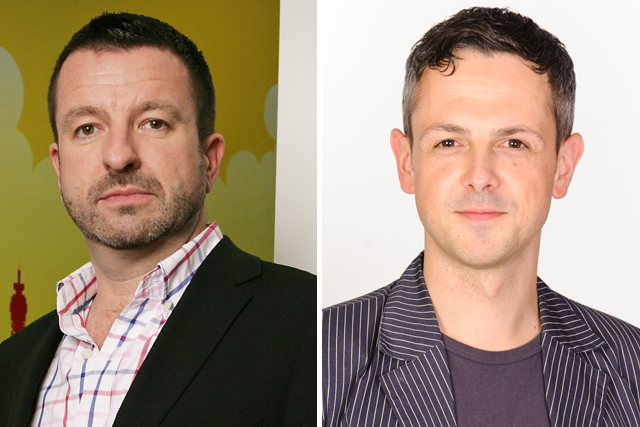 After a quarter where BBC Radio 2's breakfast show with Chris Evans posted a record audience and the audience of the majority of national commercial stations declined, Parkinson and Moorey give their perspective on today's figures.
Steve Parkinson, managing director, Bauer Radio London

"There has been lots of movement everywhere this quarter. Objectively I'd say BBC Radio 4 has a good one as has [Global Radio's] Xfm and LBC.
"We're pleased to see Bauer Radio has delivered highest ever reach of 13.7 million listeners and hours and share, and the Passion Portfolio overtaking the Capital network for hours and market share in its own right.

"Our growth was led by a good reach performance for Planet Rock, which was acquired by Bauer Media in February 2013. The station reached 896,000 listeners across the UK, up 4.1% year on year and we're hoping for more when the station adds Al Murray to its presenter line-up from 26 May.

"Kiss is down a bit reach wise but still has an audience over four million and looking forward we are excited about the new Kisstory and Kiss Fresh stations and the new app which is riding high on iTunes.
"Magic remains the number one commercial station in London for hours and share, leading strong performance in our local Place Portfolio. We have great numbers for Clyde Metro and Wave among others around the UK, highlighting our balanced strategy of delivering a local AND national."
Tony Moorey, content director, Absolute Radio
"It's a fascinating Rajar with significant gains and losses across the industry. The competition for top commercial breakfast show in London is as tight as ever, but Dave and Lisa at Capital remain the most listened to with Absolute Radio's networked Christian O'Connell Show again in second place [in terms of hours].
"Both of these shows beat Nick Grimshaw in London but radio-watchers should be wary of criticising [BBC] Radio 1's strategy, it's of crucial important to the future of the industry that radio recruits the next generation of listeners and Ben Cooper's team should be lauded for taking bold action.

"While Capital are top at breakfast the station has taken a big hit in hours performance elsewhere with a number that could be the lowest in their 40 year history, but the story at Global is balanced by a great week for Classic FM following its Sony Award success and big increases for Xfm pointing to a stronger indie music scene and success for their new breakfast show.
At Absolute Radio we're celebrating our best ever results: approaching 25.7 million listening hours and 3.3 million reach [across the Absolute Radio Network]. We also have record results for our 90s station and Absolute 80s becoming the top digital commercial station.
"With digital radio now accounting for 34.3% of listening and strong digital-only stations such as Kisstory and TeamRock launching in recent weeks, the prospect for analogue switch-off and an all-digital industry have never looked better."