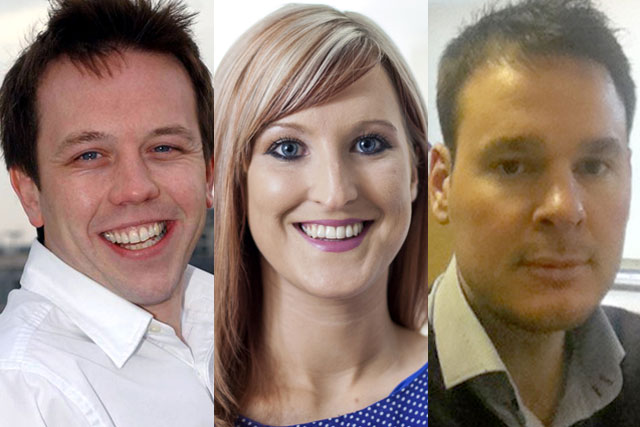 This morning the Rajar figures for the second quarter of 2012 revealed 95.8 Capital FM retained its breakfast crown, while digital's share of listening surpassed 30% for the first time.
The buyers singled out Absolute Radio, which has a digital network of stations, and digital-only station Planet Rock, an independent, and Heat, part of Bauer Media, for particular praise.
Although the London market continues to be fiercely competitive the agency buyers were not concerned any increases or decreases reflected any particular trend at the stations, which will be good news for Magic and Smooth.
Elsewhere, the growth of BBC Radio 2 is highlighted as a worry for commercial radio but Chris Moyles' impending departure from BBC Radio 1 is seen as a potential opportunity.
Here three senior radio buyers give their views on today's results:
Simon Blackburn, client director and head of radio, MPG Media Contacts
"A slight worry for commercial radio fans is that BBC Radio 2 have achieved impressive growth by increasing its year on year share of total listening hours from 14.9% to 16.1% and this station is undoubtedly the main barrier preventing commercial radio's strive for greater share of listening.
"The most immediate opportunity for commercial radio (Capital Radio in particular) is to target increased share from Radio 1 and specifically from within the flagship breakfast show which has lost over 500,000 listeners year on year....and this is before any further effect likely to result from the loss of Chris Moyles.
"Growth of total digital share of listening has grown once again (quarter on quarter) from 29.2% to 31.5% and the likes of Planet Rock and Heat (both digital-only commercial stations) have enjoyed strong Rajars, thus contributing towards this growth trend.
"Absolute Radio, with a strong focus on digital output, has also enjoyed 7% year on year growth in weekly reach."
Stacey Pratt, associate director, head of radio branded content, MediaCom
"Despite some wobbles in reach this quarter, some stations have seen solid uplifts. The clear winner is Absolute Radio – with impressive increases all round. London shows the most significant growth, especially when compared with other stations that have faltered this quarter.
"Absolute's brand extensions and focus on digital have really driven growth, and their quality breakfast show and Euro 2012 coverage will have contributed as well.
"Planet Rock also boasted decent quarterly and yearly rises and stations such as Smooth and Kiss UK have improved yearly despite small dips in reach this quarter
"Digital radio in general has kept its steady momentum this quarter. Although DAB remains the dominant platform, online/app listening shows an encouraging double digit increase albeit from a low base.
"This is undoubtedly down to Radioplayer as people are finding new stations through the platform."
Anthony Mann, activation account director, Starcom MediaVest Group
"In truth it is 'as you were' for radio in quarter two. Radio continues to reach around 47 million people every week in the UK and there was the usual digital listening increases quarter on quarter.
"Commercial radio has managed to wrestle share from the BBC as Moyles in particular slumps to a five-year low. The major winner this time round is Absolute Radio who has witnessed a great quarter adding 200,000 listeners to its ranks, the highest in four years.
"What is clear is Absolute is starting to see the benefit of years of major investment in programming, talent and with the additional digital stations (60s through 00s) they will certainly be one to watch in the coming years.
"In London, 95.8 Capital FM steals the crown in reach and at breakfast. However, Heart can claim number one based on share. In truth, London remains as competitive as ever, as the top four (Kiss, Magic, Heart and Capital) continue to leapfrog one another each quarter.
"With not too many headlines this time round, we should look to next quarter. It is expected radio listening will see a slight drop with Olympics dominating the next listening period.
"The consensus is that this could have a detrimental effect for commercial radio in the third quarter of 2012, particularly if people stop tuning in during the day."
Follow @MaisieMcCabe