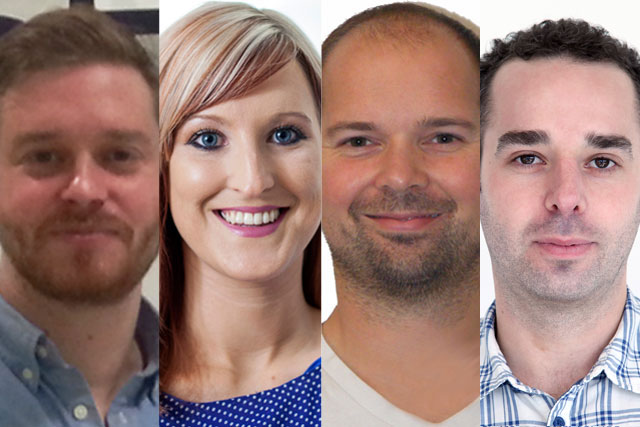 According to the latest Rajar figures, Magic 105.4 retained its position as the biggest station in London both in terms of reach and share and the Absolute Radio network achieved its biggest reach in 11 years, following a dip in Q3.
Global Radio's LBC 97.3 was highlighted as having had a good quarter, as was the digital stations such as Jazz FM and Planet Rock whose performance no doubt helped overall digital figures.
After a worrying quarter three where digital listening dipped slightly, buyers welcomed figures for the period 17 September to 16 December 2012 show digital listening now accounts for 33% of all listening.
Thomas Balaam, associate director, radio, Mindshare
"The latest set of Rajar figures seem to show some positive results for commercial radio although share has slipped back slightly versus the BBC.
"Bizarrely it looks like all the major London stations have lost reach. Bauer, however, will be celebrating the fact that Magic is still the number one station in London and that, although Dave Berry and Lisa Snowdon's Capital Radio breakfast show is still the most popular in London, its Kiss breakfast show is now in the number two spot.
"It will be interesting to see if Bauer will aggressively market the Kiss show further in a bid to close the gap even more this year.
"In the national market it is good to see Absolute Radio having some success with its main national station, seeing good gains in reach year on year and Christian O'Connell increasing his weekly breakfast audience. These are positive results at time when rumours continue to circulate about a possible sale.
"The really positive news coming from the latest figures is that after slightly stalling in Q3, total digital listening has once again increased significantly, especially year on year. Although DAB remains the predominant method of listening to digital radio, it is no surprise that listening via online and apps has had the highest significant growth."
Stacey Pratt, associate director, MediaCom
"Nationally, the clear winners were BBC, with Radio 2 adding 1.2 million listeners a week. Commercial radio saw Classic FM, the Heart network and TalkSport basically on par verses last quarter, with Absolute Radio recouping some listeners it lost in the on its main station.
"Digital listening overall showed continued growth, now at 33% of all radio listening, and there was a steady rise in listening across all digital platforms (DAB, DTV, internet and mobile). This accessibility of radio across multiple devices fuels this growth and an impressive 19% of all adults have now listened to radio via mobile.
"Magic retained its lead in London, both in reach and share, with a two million weekly audience. In terms of market share LBC takes third place after Capital in second, although in this quarter that is more about the drop in hours of other stations.
"Heart still has some work to do to regain its former glory but Global Radio's focus is undoubtedly on a more national scale. The success of Emma Bunton's appointment in breakfast to boost the station will remain to be seen in following Rajar results.
"Overall, a steady Rajar showing healthy listening levels for both BBC and commercial and growth year on year in both reach and hours."
Simon Pearce, head of insight, RadioWorks
"Overall, radio listening in the UK has remained remarkably strong, with nine in 10 people tuning in every week. After a flat set of results last quarter, listening via any digital platform is also on the increase and now delivering 33% of the weekly listening hours.
"With the government making a decision on digital radio's next steps in October this year, these results, which also show 22.1 million adults claiming to live in a household with a DAB radio, will be read with some interest.
"So far, Nick Grimshaw's arrival on the BBC Radio 1 breakfast show appears to have had little affect on the commercial stations who were hoping to benefit from Moyles' departure.
Mike Williamson, associate director and head of radio, Carat
"Within commercial radio there has been a general trend this quarter for growth outside of the biggest stations. The reach of Absolute Radio is up 11% (year on year), Jazz FM is up 19%, Heat is up 18%, LBC is up 12%, Planet Rock is up 8% and XFM is up 3%. These stations all offer niche audiences, which are valuable to advertisers.
"Meanwhile, LBC will be looking for further growth in Q1 2013 with its weekly Nick Clegg phone-in continuing to attract huge interest.
"Much will be made of Nick Grimshaw's first three months as the Radio 1 breakfast DJ recording one of their lowest breakfast audiences in the past few years. However, he only lost 43,000 listeners from Moyles' last performance and he's achieved a very respectable weekly reach of 6.7 million. The change of DJ has bought a much-needed younger audience to Radio 1 with 250,000 extra 15-24 year olds now listening.
"One of the most notable figures is the 31% year-on-year rise in weekly listeners to BBC 6 Music (up to 1.9 million). The station goes from strength-to-strength and is now the most popular digital only station."