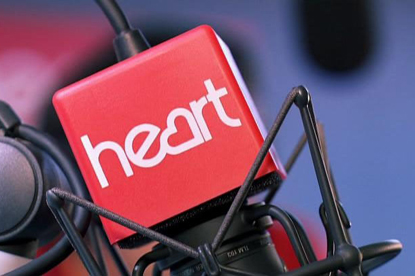 The latest Rajar radio listening figures for the three months to 20 December show the station has hit a new high in popularity, with its largest audience to date.
Although Global-owned Heart only grew 0.1 per cent on Q3 and 1.3 per cent year-on-year, its consistent lead against the other largest stations endured.
Having attracted more than nine million weekly listeners for the whole of 2014, Heart has returned to form for the second part of 2015 after dropping below those levels in the first two quarters of the year.
It means a confident end to 2015 for Global Radio, which also owns the next three largest stations nationally – Capital, Smooth and Classic FM.
Capital grew 1.3 per cent in the fourth quarter to 8.112 million listeners – up 6.4 per cent year-on-year –while Smooth and Classic each pulled in more than 5.5 million weekly listeners.
Ashley Tabor, the founder and executive president of Global, said: "This is our best set of results yet with Global's brands now reaching more than 24.1 million listeners every week.
"Heart, Capital, Smooth and Classic FM have scored high. Once again, I'm incredibly proud of everyone at Global today."
Global's Radio X also posted its first audience figures following its rebrand from its former name of XFM in September 2015, with new presenter Chris Moyles securing 300,000 listeners in London for his breakfast slot at the revamped station.
Generally, growth has remained fairly flat in the fourth quarter across the national commercial stations.
Neither of Bauer Media's flagship radio brands Kiss and Magic had much to write home about, with their audience figures dipping by 1.2 per cent and 3.1 per cent respectively in Q4.
However, Kiss network's 5.4 million weekly listeners was a 9.9 per cent yearly increase from its audience of 4.9 million at the end of 2014.
Overall, national commercial radio stations recorded 18.3 million weekly listeners in the fourth quarter of 2015, up 6.8 per cent on the same period last year.