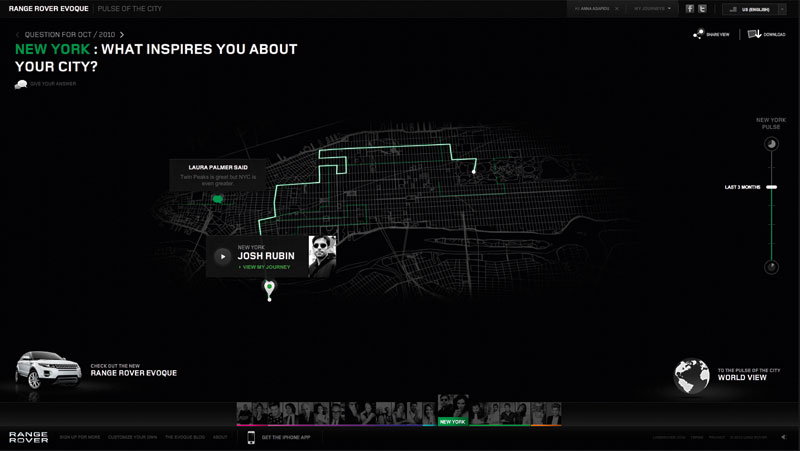 The new Range Rover Evoque is launching with a new campaign by Brooklyn Brothers which tracks the journeys of influential people from ten cites to create an online interactive city guide.
Daisy Lowe, Henry Holland and Dylan Jones are among 40 influential names involved.
In addition, a 'Pulse of the City' app, launches on iPhone and uses GPS tracking to record the collective movements of people within the ten cities. Users will be sent a graphical representation of their journey which they can display on the Helloevoque.com website.
Participants will also be able to add comments about their favourite walks and journeys.