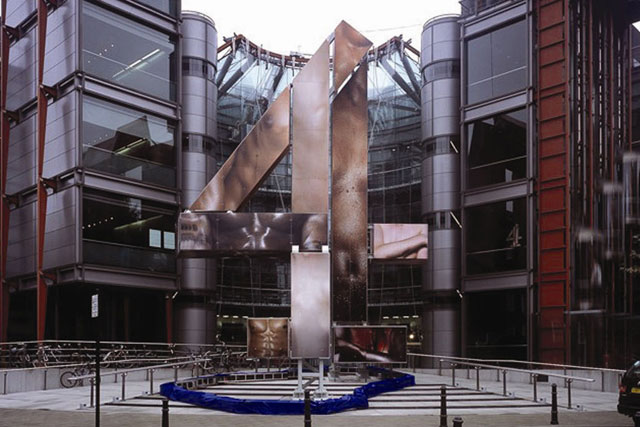 When Campaign revealed earlier today that Allan was to become Channel 4's third sales director, responsible for around £1bn in advertising revenue, it ended weeks of speculation.
Many high profile names had been placed in the mix including Allan's boss Steve Williams, UKTV's Julia Jordan, Yahoo's James Wildman and Mark Chippendale, now ex CBS, since Barnes announced he was leaving Channel 4 at the end of March.
It was widely accepted that C4 chief executive David Abraham was unlikely to choose a traditional TV sales person, and so it proved.
Allan has been at Omnicom man and boy, starting on its graduate training scheme in 1995 and working his way up as a capable TV buyer. It should be noted that somewhere near the top of the clients on OMD's books is the broadcaster Channel 4.
Phil Hall, head of TV at MediaCom, said Allan was a "very positive appointment for Channel 4" and someone who will "help keep C4 right up with the pace of change" as he is a "very capable guy".
Hall said: "While it will have taken some people by surprise, I think that this appointment (and Kelly's at ITV), reflect a changing shift in attitudes and a desire for creativity alongside more traditional media skills."
Chris Hayward, group trading director of ZenithOptimedia, said: "The indication was that Abraham was not going to employ someone who was currently involved in a trading role.
"Allan probably fits within [Abraham's] vision for the future. He's forward thinking, bright and he will change the way things are done. He will change the conversation. It's understandable why he will have chosen someone like Allan."
In an atmosphere of fervent speculation, Allan had done an impressive job of deflecting speculation. Paul Rowlinson, head of exchange at Mindshare, said Allan's appointment was "totally unexpected".
Rowlinson said: "It's a bit like with Kelly at ITV, they are younger engaging guys and it's quite exciting for the business. I'm sure Jonathan will do a good job, he's a bright bloke."
Simon Daglish, who joined ITV as director of multiplatform and partnerships as part of the changes in January, said he was "absolutely delighted". He said: "Of all the names I've heard banded around he's the best possible choice for Channel 4 to make.
"TV needs to move with the times and develop itself and become more forward looking. With us here [at ITV] and him there [at Channel 4] I'm hopeful we can really push the agenda forward."
However, despite the positive sentiments, all admitted to being initially surprised by the news. Allan has no experience on the sales side of the business and industry sources have warned it can be difficult to make the transition from buying to selling at such a senior level.
One media industry source said: "It's either the most inspired decision in the world or the most stupid. The best analogy I can think of is that you wanted someone to run a nuclear power station and you got a gardener."
Another media industry source, who asked not to be identified, said he "didn't know the guy at all" but was impressed Channel 4 had appointed the managing director of a media agency. "I'll be interested to see how broad his role is," he added.
Having been at OMD UK for his whole career Allan said he would not have left the agency "for many roles". He said: "The role at Channel 4 has always been fantastic. I feel very fortunate that I've been given the chance to have a go at it."
As sales director at Channel 4 he will lead the overall sales team of around 200 staff agency sales, airtime management, sponsorship, ad funded programming and product placement, future and digital media ad sales and strategic sales.
His is just the latest in a long period of change in the TV sales market. Nick Bampton has replaced Kelly Williams at Channel 5, who became director of TV sales at ITV upon Gary Digby's exit.
Steve Williams, chief executive of OMD UK, said: "Jonathan has been with OMD for 16 years so, of course, we are sad to see him go. However, first and foremost he is a great friend and a great business partner, and he leaves with our best wishes."