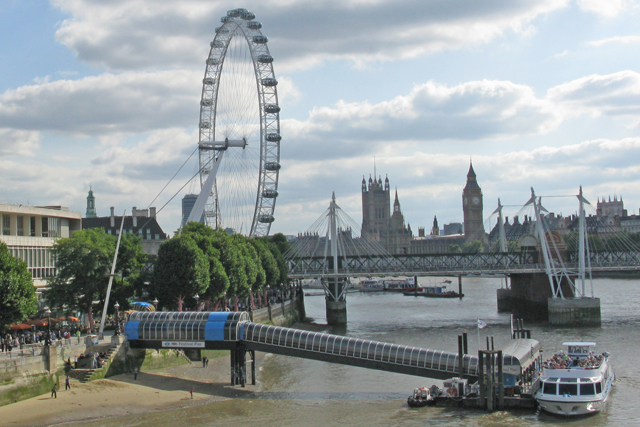 YES - CHRISTIAN WOOLFENDEN, MARKETING DIRECTOR, PADDY POWER
London is one of several centres of creative excellence around the world. It's a hub of creativity because of its density of great companies, brands and agencies.
If you're looking for a marketer or agency with good global experience, you'll often find them in London, thanks to the virtuous circle of talent attracting talent.
It doesn't mean creative excellence exists only in London, as we regularly prove. Crispin Porter & Bogusky is our lead creative agency, but our 'London' Olympics ads this summer were done by two Irish agencies who knocked the brief out of the park.
The result was a perfect example of the kind of work we're famous for, enjoyed by consumers and industry alike.
NO - DOMINIC GROUNSELL, PERSONAL MARKETING DIRECTOR, RSA
London is the principal hub for creative services in the UK as it has historically been where most of the UK's biggest advertisers have been located. Leading agencies naturally situated themselves in close proximity to these businesses to maximise their earning potential.
That said, this does not mean that great creativity can be found only in London. There are clearly many capable agencies delivering great work elsewhere. I have used agencies in Bristol and Birmingham that produced consistently powerful work. Manchester and Leeds also have sizeable agency communities.
So, while we in the capital are spoiled for creative expertise, there are plenty of creative minds thriving outside the London bubble.
YES - STEVE BOOTH, CHIEF EXECUTIVE, ARENA MEDIA
I know it's not seemly to say so, but it is the case. London houses the country's biggest and best creative and media shops. Most of the biggest brands are based in the South, so it follows that the best creatives would have headquarters nearby.
It's not just marketing - it is true of all creative industries, from fashion to film and theatre to comedy. In fact, one in three of all creative jobs, cross-sector, is based in the capital. While great creativity can, in theory, come from anywhere, it's a fact that most doesn't.
I'm not saying there isn't amazing talent throughout Britain - there is - but globally, creative businesses largely cluster in the capital city. For now, London is the place to be, but who knows where will be next?
NO - MIKE PHILLIPSON, CHIEF EXECUTIVE, COGENT ELLIOTT
This has never been true. Well-marketed brands like Land Rover and Asda have succeeded because of a team of marketers drawn from the regions as well as the capital.
Not every quality marketer wants to work in London. You can work outside the capital and enjoy a better standard of living, or you can stay put and enjoy a better standard of living. It's entirely down to individual taste.
The argument that somehow one is better than the other is riddled with too many exceptions.