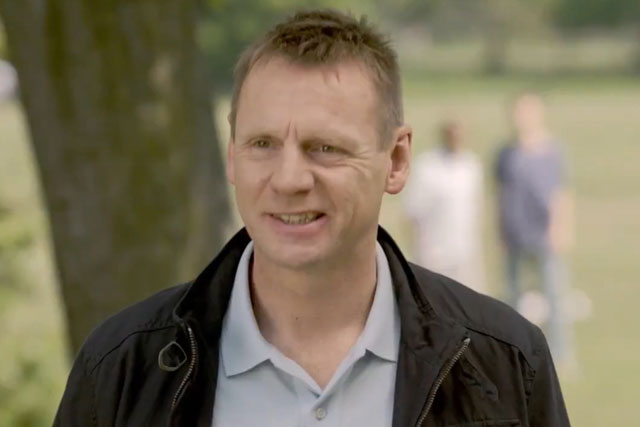 There were few Olympics ads - Channel 4's "meet the superhumans" was the most-talked-about online, but it's classified here as a "promo", so it doesn't make the table.
Gocompare.com's Stuart Pearce spot was the most-remembered, but the most-liked category was headed by the Comparethemarket.com spot, according to data from Nielsen and NM Incite.
McDonald's was the sole Olympic-themed ad here, while Aldi and Sky managed to appear in both the most-remembered and most-liked top five.
The "most-remembered" score is the percentage of viewers who can recall within 24 hours the storyline of an ad. These scores are indexed against a mean score for all new ads, with 100 representing the mean. The "most-liked" score is the percentage of viewers who liked a spot indexed against the mean score of 100.
Reality Check August 2012

Most-remembered ads

Most-liked ads

Most-talked-about ads online

%
1
Gocompare.com
150
1
Comparethemarket
195
1
Cif
1.91
'Stuart Pearce'

'more soft toys'
'harsh dragon'
Dare

VCCP
DLKW Lowe

2
Sheba
143
2
Aldi
129
2
Crown
1.22
'follow your passion'
'mayonnaise'
'express yourself'

AMV BBDO
McCann Manchester

BJL
3
Churchill
135
3
McDonald's
114
2
Toyota
1.22
'lawnmower'
'we all make the Games'
'real deal'

WCRS

Leo Burnett

Saatchi & Saatchi

3
Sky
135
4
Microsoft
105
4
Sky
1.04
'goal'
'Internet Explorer 9'
'goal'

Brothers and Sisters

In-house

Brothers and Sisters

5
Aldi
128
4
Sky

105
5
Sheba
0.52
'mayonnaise'
'goal'
'follow your passion'
McCann Manchester

Brothers and Sisters

AMV BBDO


Source: Nielsen TV Brand Effect and NM Incite. Only new ads airing 1-31 August 2012. Minimum sample = 150.