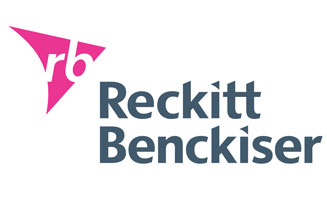 Its old text logo, which was introduced on a temporary basis at the time of the Reckitt/Coleman merger in 1999, will be replaced by a pink kite device containing the letters 'rb'.
The new logo, created by branding agency The Workroom, was inspired by a sports kite and is intended to reflect the 'loud, confident personalities of its power brands'.
The identity will be introduced gradually on packaging, and used on internal and external communications.
However, a Reckitt Benckiser spokeswoman said that, unlike rival Unilever, it would not be introducing its brand logo to its advertising.