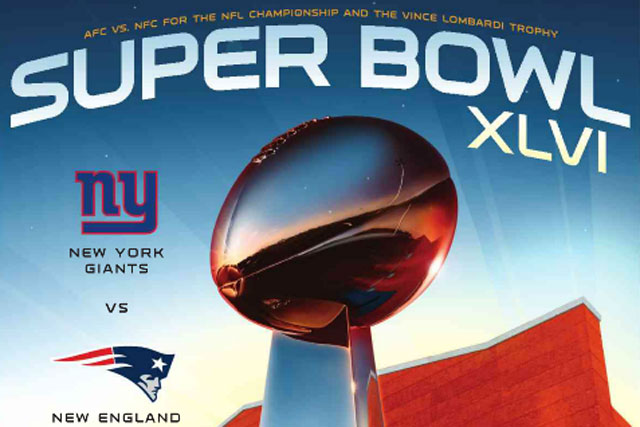 According to The Nielsen Company, the Super Bowl TV audience on the NBC network history was slightly higher than last year's 111 million viewers.
The size of the Super Bowl's audience has now increased for seven years in a row, with a 23% boost since 2006, when 90.7 million tuned in.
The record for the most watched show in the US was held by the final episode of 'Mash' in 1983 with 106 million viewers, until the 2010 Super Bowl, which attracted 106.5 million.
NBC sold seventy ad spots for an average of $3.5m each, which is the highest average cost for a Super Bowl ad to date.
Brands running ads included Honda, Pepsi, Doritos, Chrysler and Samsung.
Follow Daniel Farey-Jones on Twitter @danfareyjones
Super Bowl Audience Figures
Year
Audience (m)
2012
111.3
2011
111
2010
106.5
2009
98.7
2008
97.5