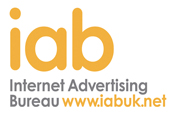 The sector increased its share of the market from 24.7% in 2007 and made up £553.5m of the £1.682bn online ad market for the first half of 2008.
Automotive accounted for 13% of online spend, up slightly from 12.5% the previous year. The property sector accounted for significantly more online market share, up from 5.7% to 11.1%.
However, technology's share of online revenue fell back year-on-year, from 11.1% in 2007 to 9.4% in 2008.
Finance also saw a dramatic decline in share for the first half of 2008, falling to 6.2% from 11.7%.
In online display, technology was the category spending most, taking a 17.3% slice of the pie. Finance accounted for an 11.9% share, followed by entertainment and media with 10.7%, and recruitment with 9.9%.
| | |
| --- | --- |
| Top online sectors by market share | % |
| Recruitment | 32.9 |
| Automotive | 13 |
| Property | 11.1 |
| Technology | 9.4 |
| Finance | 6.2 |
| | |
| --- | --- |
| Top display categories by market share | % |
| Technology | 17.3 |
| Finance | 11.9 |
| Entertainment and media | 10.7 |
| Recruitment | 9.9 |
| Telecoms | 9.7 |