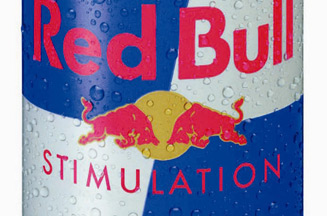 A Red Bull briefing outlined a 'secret mission' planned for the first week of October 'to go into JDW sites stocking Monster and smuggle cans of Red Bull in to consume'. It added that if any 'wings girls' are caught, it is 'vital they do not say that they work for Red Bull'.
The stated aim of the campaign was to convince staff and managers at Wetherspoon that customers were unhappy about Monster being stocked.
The document concluded: 'The more managers feeding this back, the more impact this could have at HQ.'
A Wetherspoon spokesman said he was surprised at Red Bull's 'wide-boy tactics', while Monster branded the campaign 'desperate'.
Giles Crown, a media, brands and technology partner at solicitors Lewis Silkin, said: 'There is a potential issue under the Consumer Protection from Unfair Trading Regulations. This says you cannot falsely represent yourself as a consumer.' He added that the activity may also have breached the implied terms of entry in Wetherspoon's premises, giving rise to a possible trespass.
A spokesman for Red Bull confirmed that the company had ceased the 'somewhat mischievous initiative'. 'We challenged our business to come up with some fun ideas to try to win the [Wetherspoon] business back. The activity that has been brought to our attention is simply an example of this drive being taken too far by overzealous junior employees.'