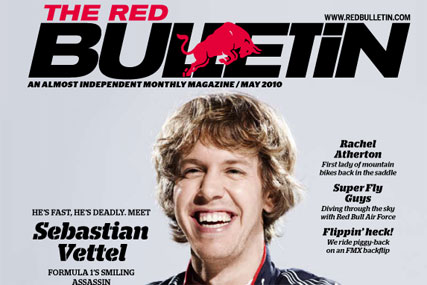 The Independent started distributing the title with its Saturday issue in January 2009. The last issue was published this month.
A spokesman for Red Bull said the decision to end the relationship with The Independent was "mutual".
A source at The Independent suggested the newspaper had canned the deal after realising it was "too time-consuming" servicing the Red Bull business.
The move in distribution partner follows the acquisition of The Independent by Russian businessman Alexander Lebedev in March.
The first issue of Red Bulletin to be distributed with The Sunday Telegraph will hit newsstands on 6 June. It will subsequently appear on the first Sunday of every month.
The Red Bulletin magazine is a 100-page title focusing on sport, lifestyle, art and culture. The title's slogan, in keeping with the Red Bull brand, is 'Beyond the ordinary'.
It is currently distributed in Austria, Germany, New Zealand, South Africa, Poland and Ireland.
Red Bull claims the international circulation of the title, including The Sunday Telegraph, will hit 3.6 million a month.