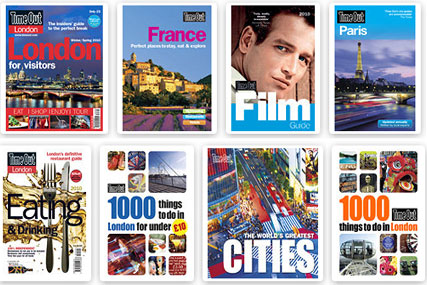 The move follows the group posting pre-tax losses of more than £3m for 2008 yesterday, more than double its losses of £1.35m reported the year before.
Job losses are expected to enter double figures following a consultation period which started this week. Editorial and commercial roles will be affected in the review process, which includes both Time Out magazine and its book division.
Talking to Media Week, a Time Out Group spokesman said: "We have entered into a period of consultation with a small number of staff across our two print businesses.
"Our priority now lies with the people involved and every effort will made to redeploy them if their roles are confirmed redundant. While market conditions remain challenging, we saw some improvement in 2009 with our magazine newsstand sales up and digital growth remaining strong."
The London entertainment and lifestyle magazine has been battling with falling advertising revenues and newsstand sales for the past two years.

In 2008, its last full year, the number of paying subscribers to Time Out magazine dropped 11% to 61,961.

Once newsstand sales are included, the magazine's total circulation has slipped from more than 92,000 in 2006, to 64,712 in 2009.

However, a series of structural and operational changes at the city-centric magazine has arguably made the title more resilient.

At the beginning of 2009, Time Out Group chief finance officer David King was promoted to chief executive, and has been responsible for the day-to-day running of operations, a role previously assumed by its founder and chairman Tony Elliott.

His appointment followed former Time Out publisher Mark Elliott being promoted to managing director in October 2008, responsible for the magazine.

Less than six months later, and following a round of redundancies which led to 13 job losses, high profile magazine editor Mark Frith took editorial control of the title, a position made permanent in the summer.

Under Frith's tenure, the magazine has been revamped and re-imagined, with a new format and the introduction of more theme-led issues.

The changes are reported to be having an effect, with a strong operating profit expected in 2009.

And although official ABC figures will not be reported until next month, a senior figure at the group is confident circulation has improved in the last year, which would put an end to more than three years of decline.

Yet for the start of 2010, founder Elliott has had to inject a significant seven-figure sum of his own money into the business to ensure it remains a "going concern".

"We've assumed the worst for the first half of the year in our forecasts, and I don't think we've left ourselves hostage to fortune," he said. "I remain confident of our position in the current recessionary cycle.

"When you start walking around London and see cinemas close and theatres close, that's when I know we're in really deep shit. But until then we face 2010 on track and without those dreary [freesheet] newspapers."