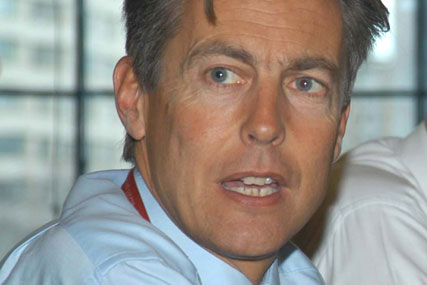 The Government announced its preferred bidders for the three independently funded news consortia (IFNC) pilots in Scotland, Wales and the Tyne Tees/Border region in England.

In Scotland, the preferred bidder is the Scottish News Consortium comprising Johnston Press, Newsquest, DC Thomson and independent TV production company Tinopolis.

In Wales, regional news will be produced by UTV, the channel three licence holder in Northern Ireland, working with regional publisher NWN media.

The preferred bidder in the Tyne Tees/Border region is News 3, which includes publisher Trinity Mirror, wire service Press Association, and the independent TV production company Ten Alps.

The government proposed that IFNCs could deliver regional TV news after ITV said it would not be able to afford to continue to produce regional news after the digital TV switchover is completed.

The initial pilots will run for two years and will produce news content across the web, mobile, and other new platforms, along with the television slot currently occupied by ITV and STV regional news, and will be paid for by £47m of surplus money from the digital switchover fund.

Labour culture secretary Ben Bradshaw said: "The funding available to these consortia represents a massive commitment from this government to help encourage the long-term sustainability of news in the nation, locally and in the regions. I hope this focussed work will now continue with everyone working together to ensure these pilots are up and running by the end of the year."

A spokesman from the department for culture, media and sport confirmed that following a 10-day legal standstill, detailed contact negotiations will be entered into with each of the winning bids, with a view to finalising the deal in April or May.

Should a general election be called before the contacts are finalised, the negotiations will be put on hold until after the election.
This is a significant caveat, because the Conservative Party has been vocal in its opposition to the plans and in its intention to "legally unpick them" if it wins the election.