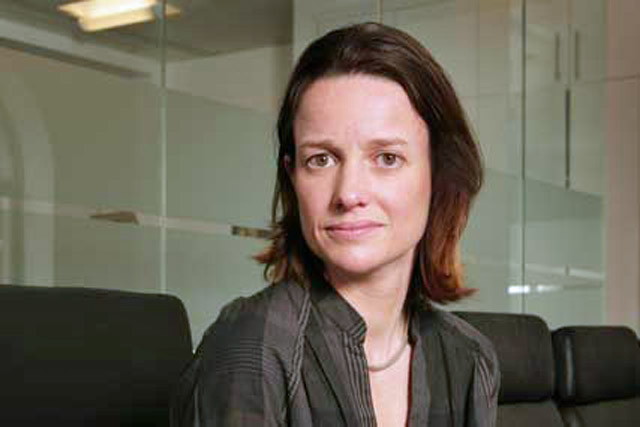 So, here it is, I'm going to blurt it out: I'm a reluctant feminist. Reluctant, because "feminism" is too often misinterpreted as man-bashing or overly strident (the dictionary definition of which is "loud and grating"). I'm just not a parapet kind of person. Or at least I didn't think so.
I grew up in a world of men. Three older brothers. All their male friends. Uncles, grandfathers. And I have always been very comfortable with them. I'm married to a lovely man. I have two small boys (and an even smaller girl). I work with loads of terrific men. My business partner is a man who has embraced being outnumbered by his pair of female partners. In general for me, men and boys are great. I love them.
But increasingly I'm having to embrace my feminist side. This rampant awakening all kicked off with a terrific evening with Caitlin Moran back in June with the girls from work. I have a vagina, so I am a feminist, and I proudly stood on my chair and shouted it out with the rest of the men and women in the crowd.
Caitlin makes it sound so wonderfully reasonable (and, at times, brilliantly filthy). She's so down-to-earth, but intuitive and clever. I have a girl crush.
And then, more recently, I was invited to a more cerebral evening session by Emma Scott, the outgoing managing director of Freesat, and Rachael Prasher, the publishing director of Stuff and What Hi-fi at Haymarket. They had invited the terrifyingly articulate and insightful analyst Claire Enders to give her perspective on her recently published study of Women at work in the UK, and then be interviewed by the (equally articulate) BBC news presenter Martine Croxall.
Gender bias in the workplace
This eye-opening talk laid bare the persistent gender bias in the workplace, with deeply depressing statistics such as only a third of managers are women, and that they earn 25 per cent less than men. Women are making slow progress onto boards, but this year's numbers show only 6.9 per cent in executive positions.
We had a good old debate about "quotas". I'd been against them (we should be there on our own merit and all that). But Lindsey Clay, the chief executive of Thinkbox, very persuasively argued us to reconsider; that merit is all in the eyes of the merit-giver. Let's just pause to think about who that might be....
And then last week, I read Nils Leonard's piece in Adweek, and a whole series of emotions tumbled through me: anger, frustration, humiliation, anger again. I suspect that he might genuinely be respectful of women.
I think he maybe thinks that women are the future of creative directors. But he sadly missed the mark – it just came out all wrong. So wrong that I hastily penned a direct riposte. God it made me feel better, but it would have come across at best as mildly amusing, but more likely childish, unhelpful and unnecessarily personal.
Because the thing is that we need people like Nils to celebrate women. We need business more generally to do it. And we ourselves mustn't be petulant. But we must fight. We must continue to campaign for equal opportunities for women. We must push for quotas, because being there will force a change in attitudes and behaviours.
It shouldn't be a thing, but it is. I'm all for getting to a time when it isn't. I'm a feminist.