Renault 'driving test' by Publicis Dialog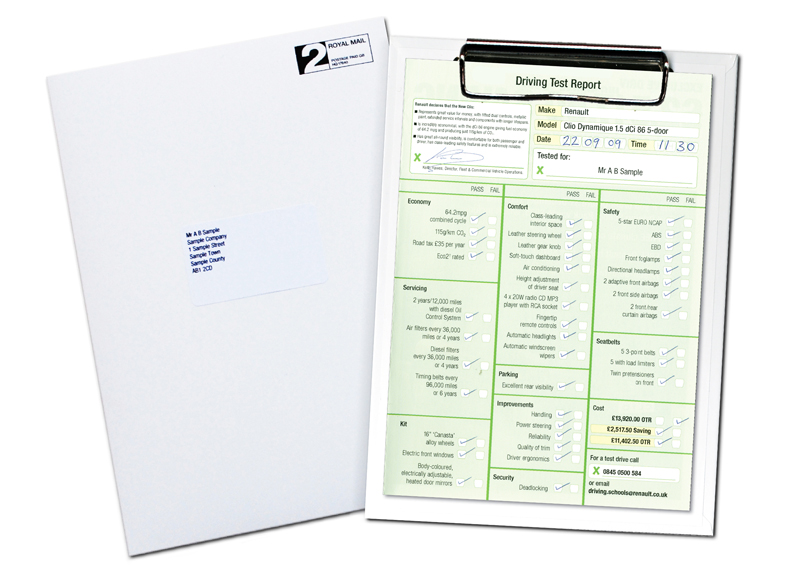 Publicis Dialog has created a Renault DM pack targeting UK driving instructors to promote the new Clio Dynamique model.
The pack includes a personalised mock driving test report complete with mini clipboard. It is designed to look like an instructor's marking sheet and the personalised report is printed with a realistic looking 'handwritten' date, time, ticks and signature.